2014 Columbus Winterfair
Posted December 16, 2014
2014 Columbus Winterfair, my 15th year exhibiting at this show since my first time in 1978. I am always excited to be going and seeing all the other exhibitors and attendees. Just as the travel day was ending a glorious sunset presented itself for all to admire.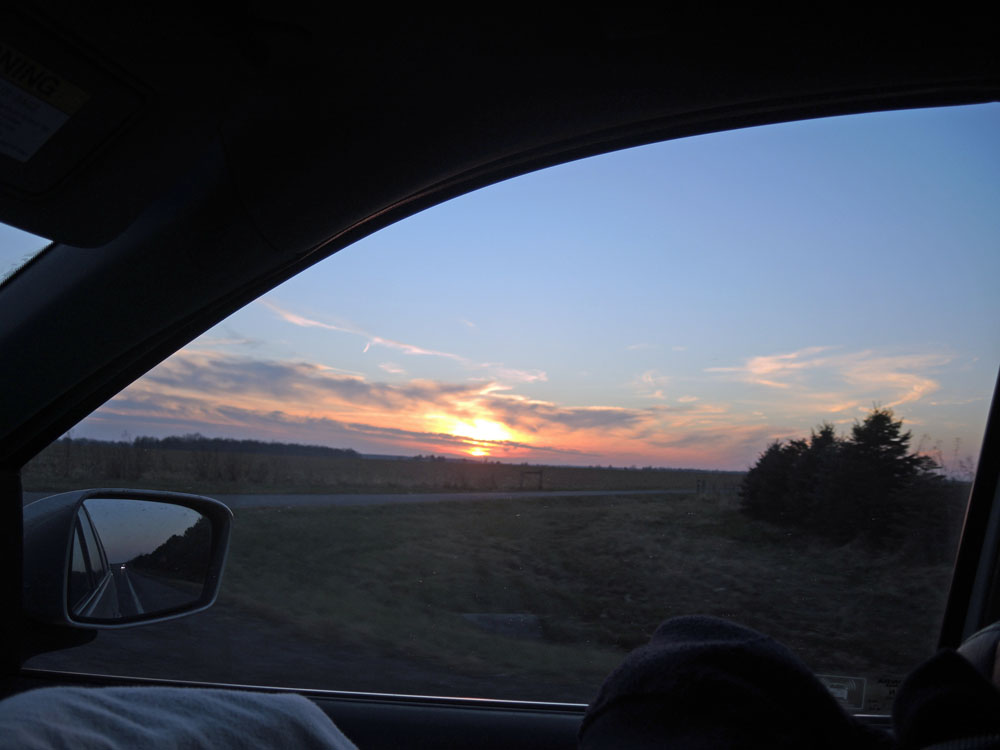 Getting in early on setup day assured a great load-in spot. The Ody was unloaded promptly once the building opened for setup. The rest of the afternoon was devoted to getting my booth setup up and unpacking my furniture. I also took my COS III to the exhibit at the front of the show to compete for a ribbon. I just love the large shimmering tinsel and snowflakes hanging the entire length of the center aisle.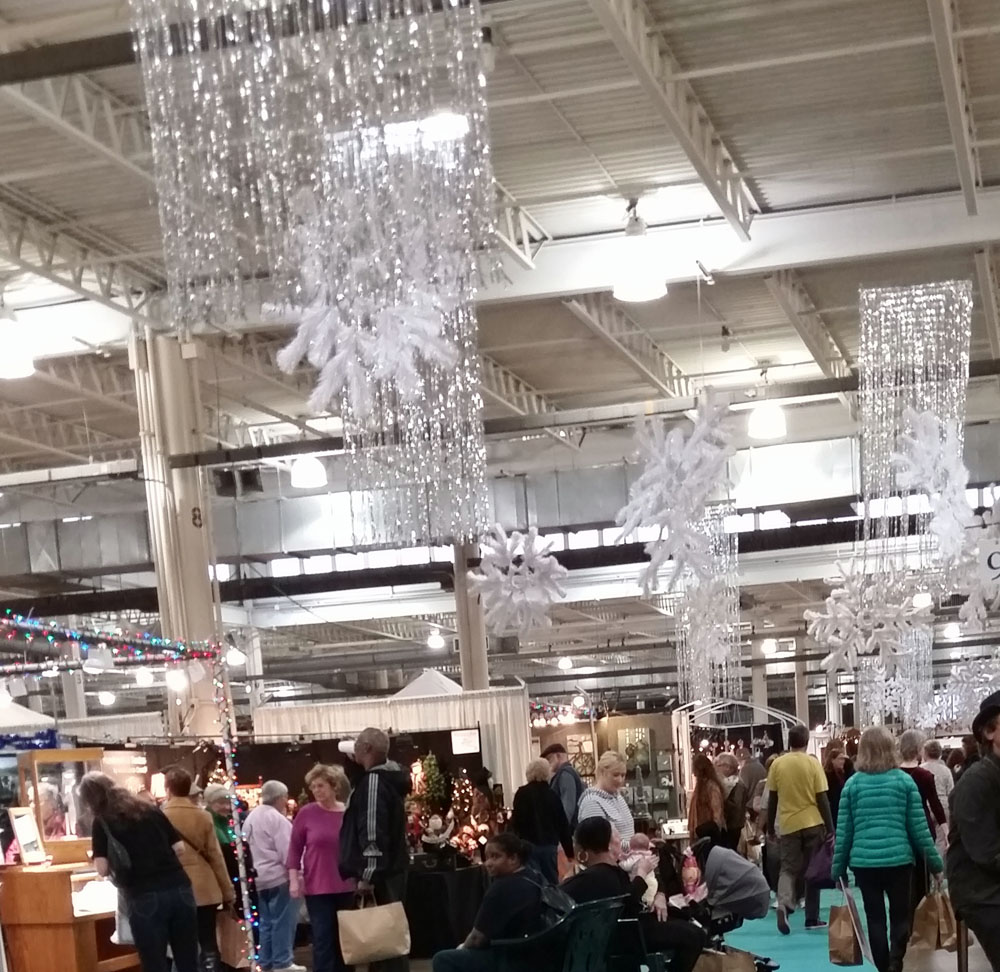 The booth.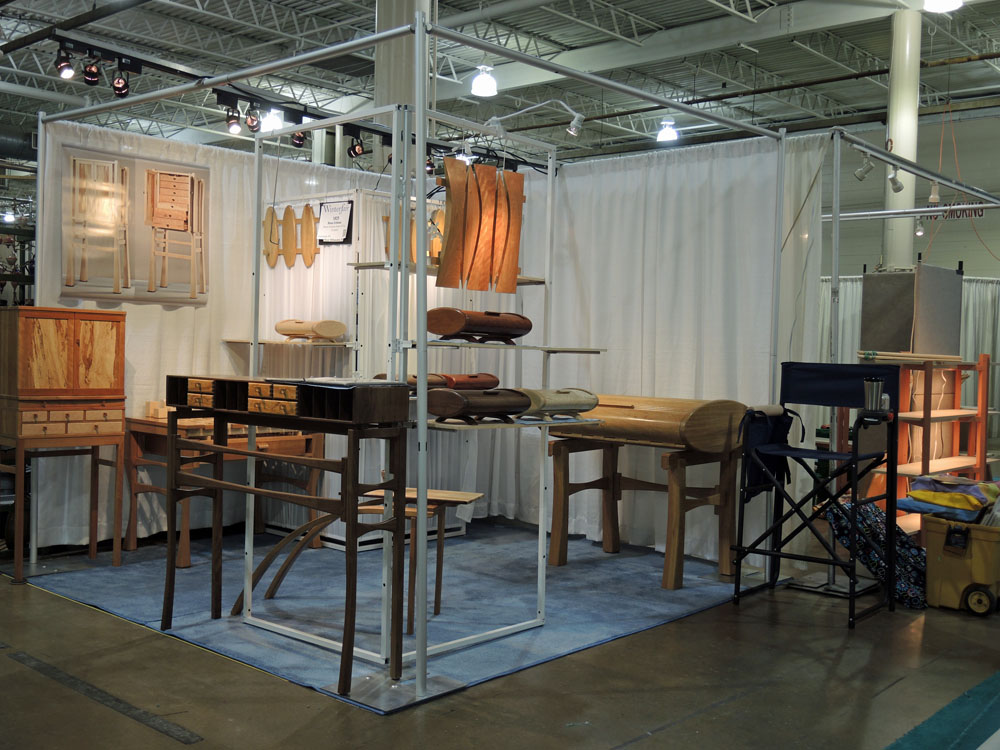 For this trip I was coming down with a cold. The first order of business, after getting the booth set up, was to hit the store for a jug of orange juice, green seedless grapes, and bananas, all excellent "nasty cold" remedies. Then back to the motel to get settled in.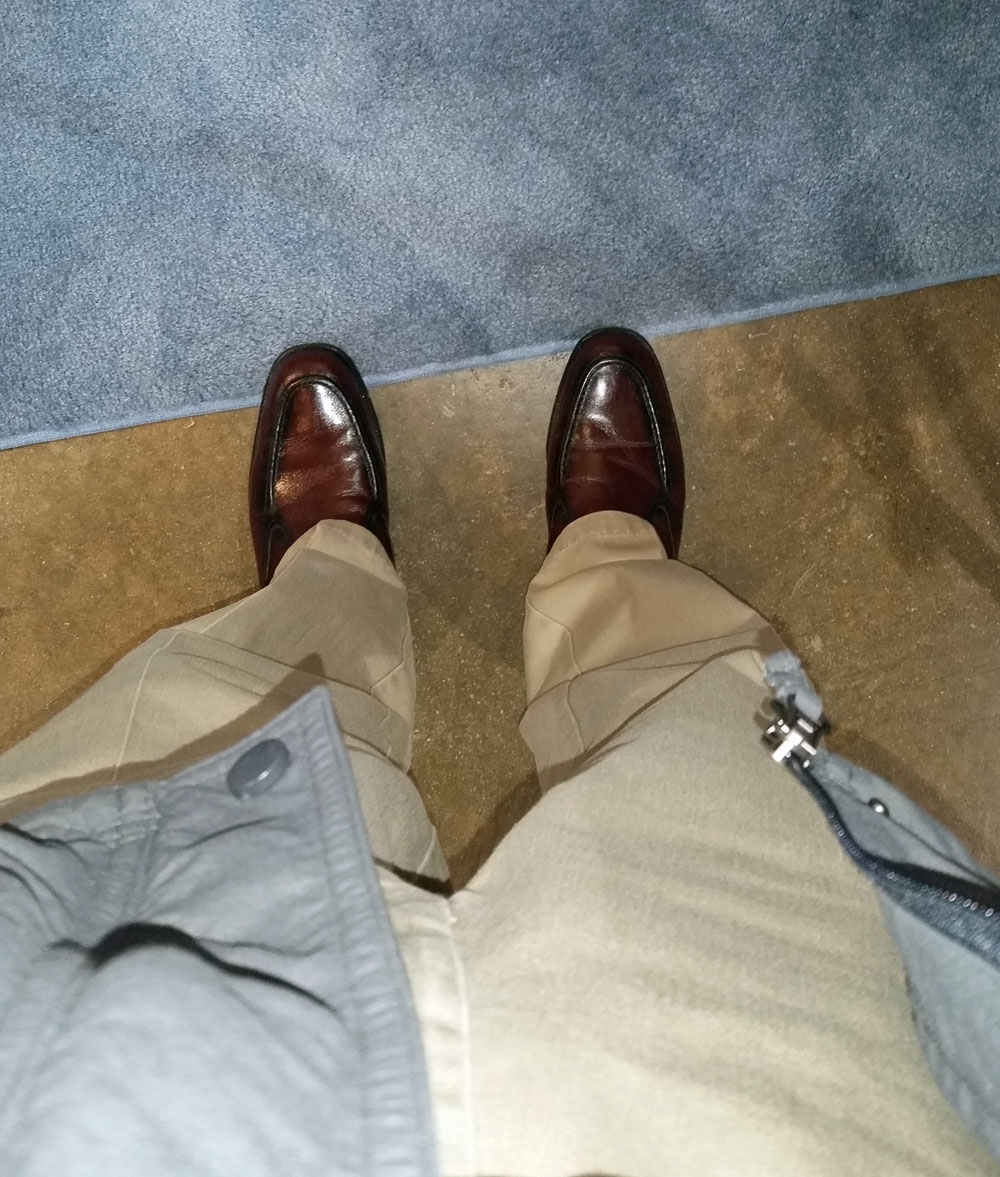 The first day of the show found me going in early to get the pricing done and visit a few other booths. I even put on my "selling boots".
Once the show opened there were attendees all over the place. It looked like a great start and the show remained well attended throughout the rest of the day. I received the usual comments about my work and even managed to sell a couple small items. I was amazed that with all the action and interest, the day produced few sales for me. I was also amazed that my piece, in the exhibition at the front of the show, had won a ribbon. A ten hour day in the booth made me quite ready for the motel room.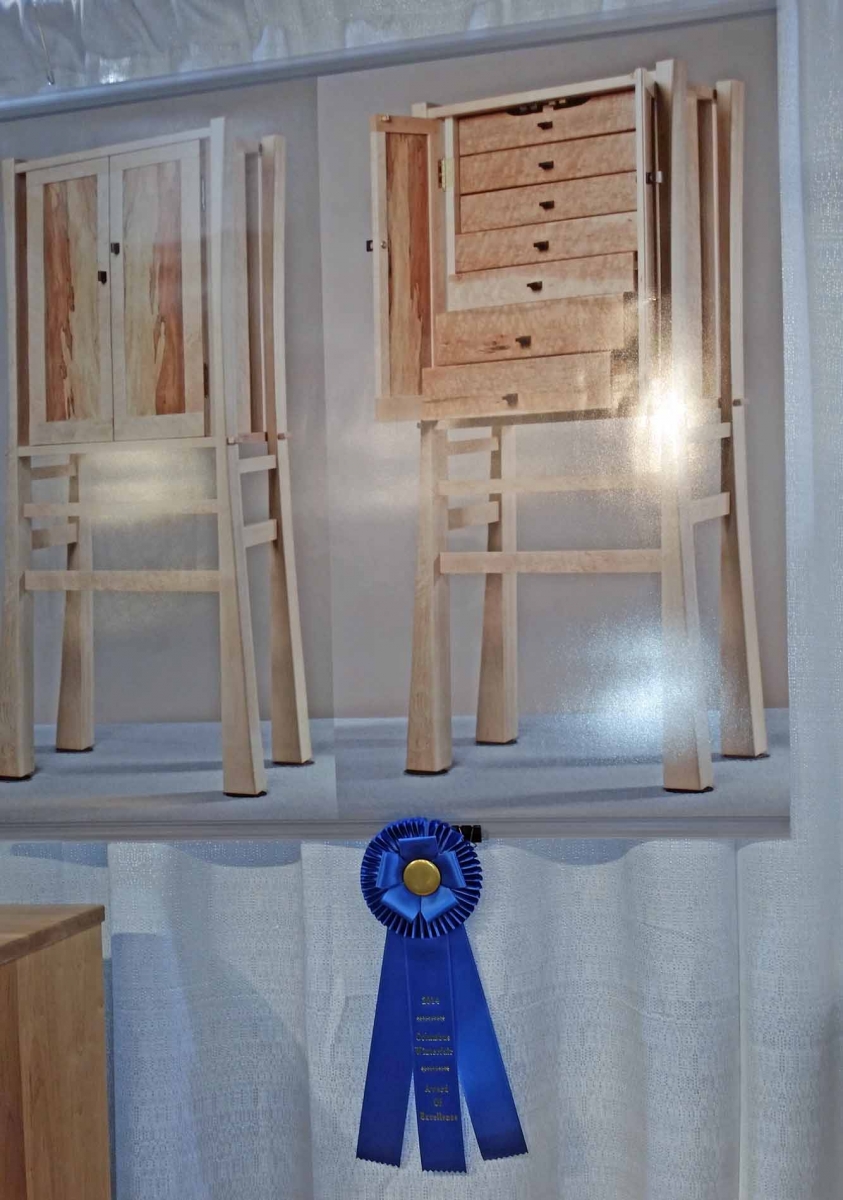 Saturday was quite different. The attendance came in waves but had several periods where the action got very slow. More compliments and interest but only one small item sold. Ten more hours done.
Sunday saw very few attendees and very few people in my booth. Luckily the show only went for five hours and then time to take the booth down and pack everything up. Packing went quickly and Ody was loaded without a hitch. Another Winterfair in the books. I headed home the next morning already thinking about the 2015 show. Ody performed well, getting me and my load to and from the show without incident.
All of this has to go into Ody.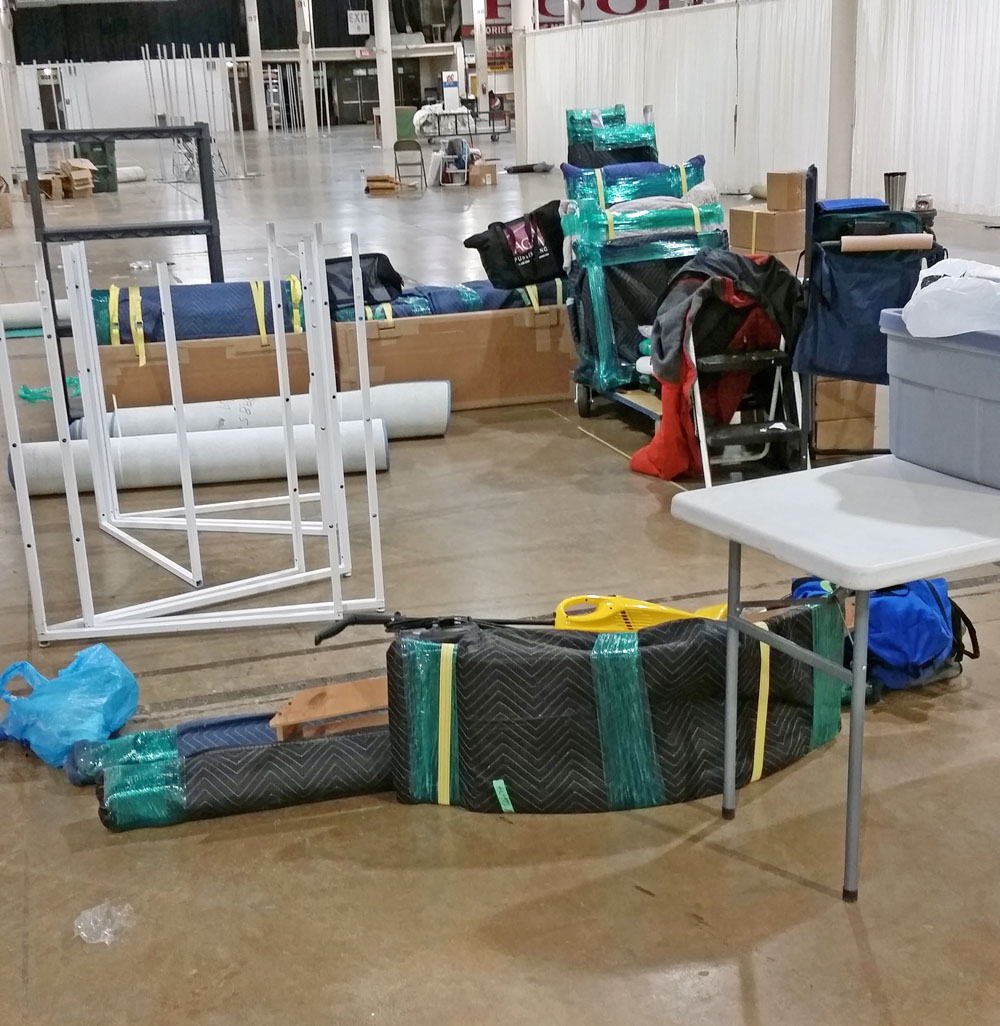 Ody in position to gobble up that pile.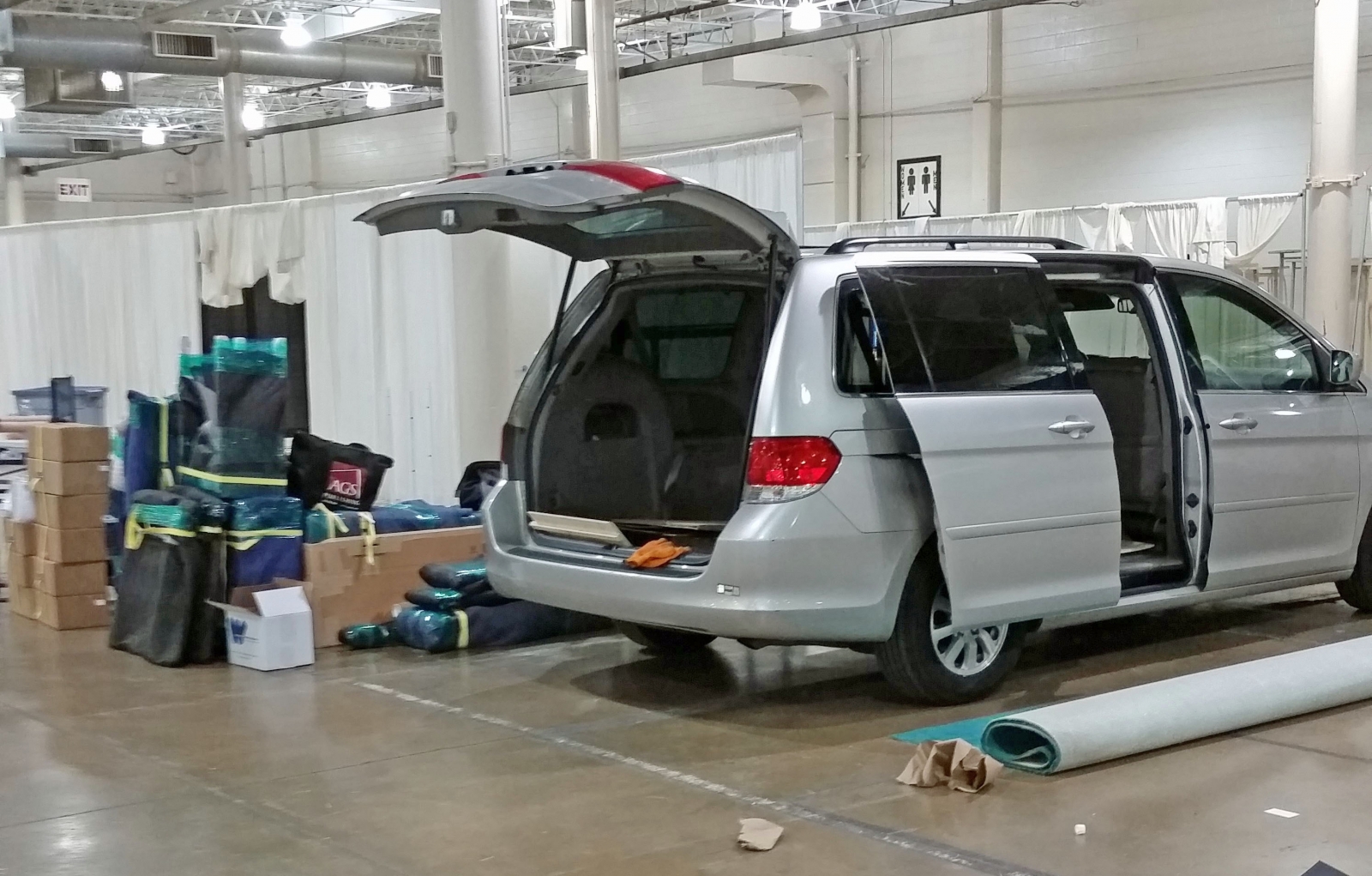 Ody is stuffed.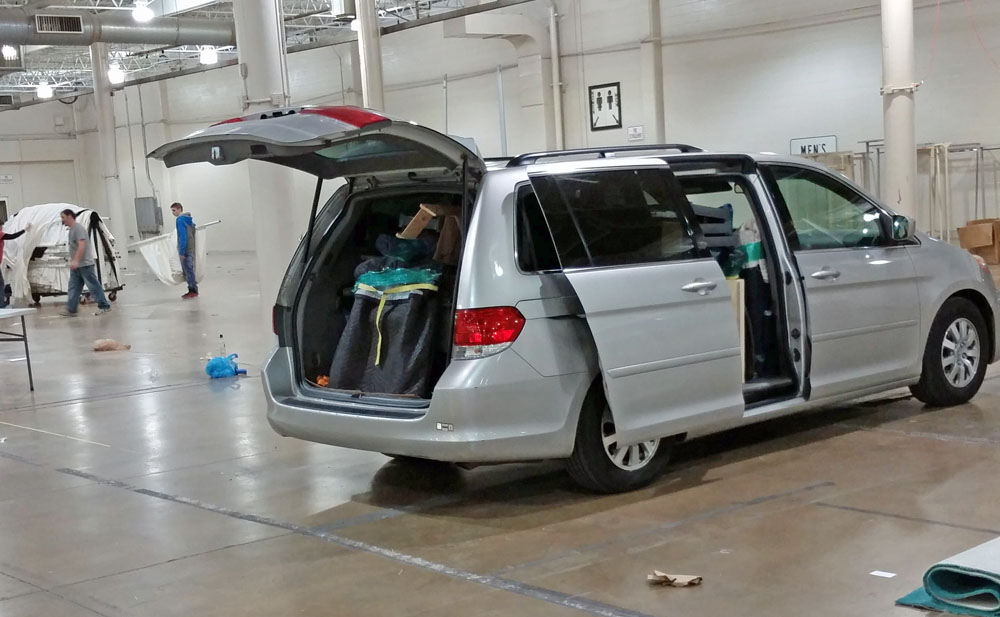 Home, sweet home.