Introducing 2015-7, a new take on an old design.
Posted July 10, 2015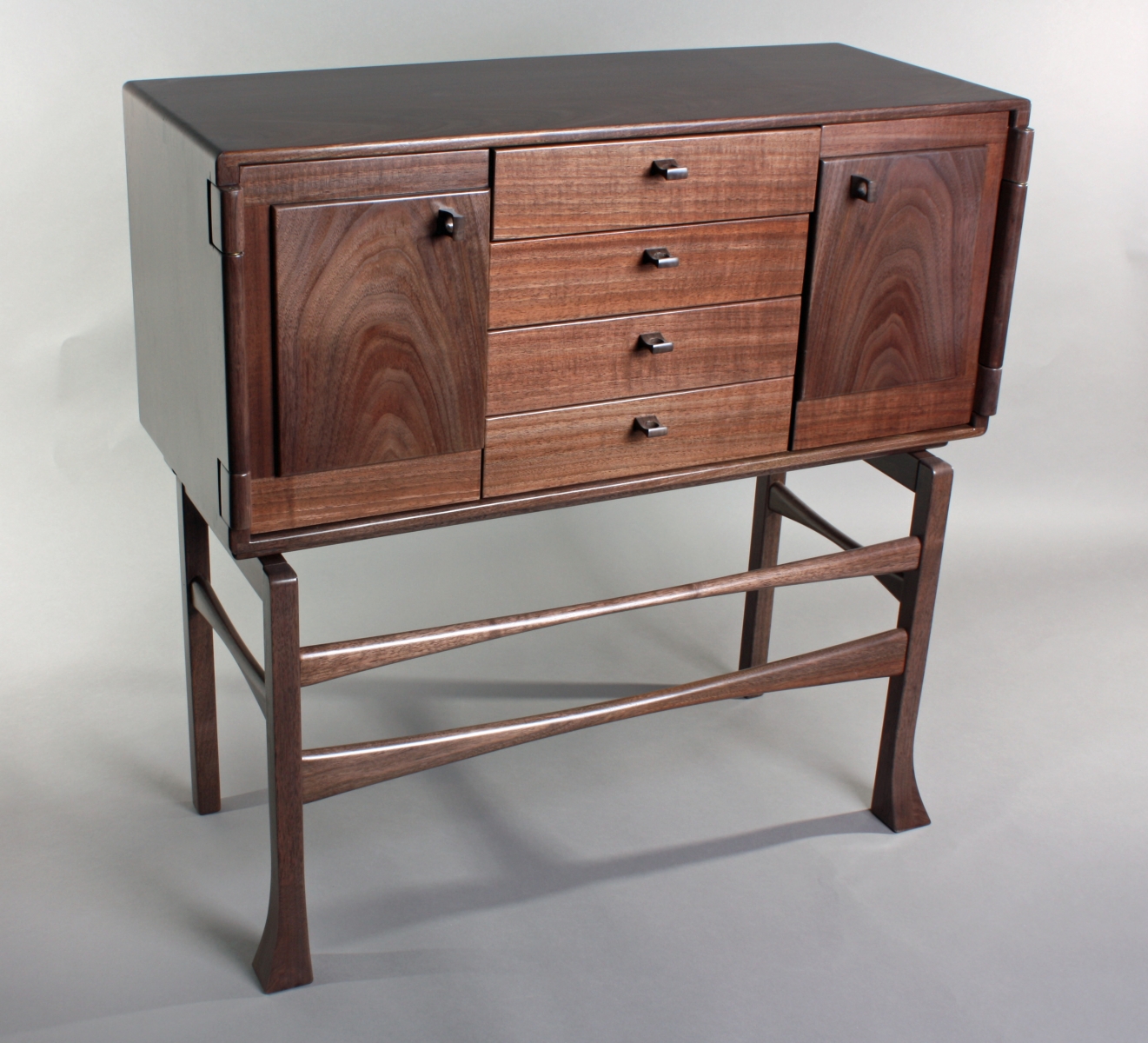 This cabinet was inspired by another cabinet I made many years ago (shown below). I created that cabinet for my young bride, Kathy, but it was sold soon after completion. In those days these things happened.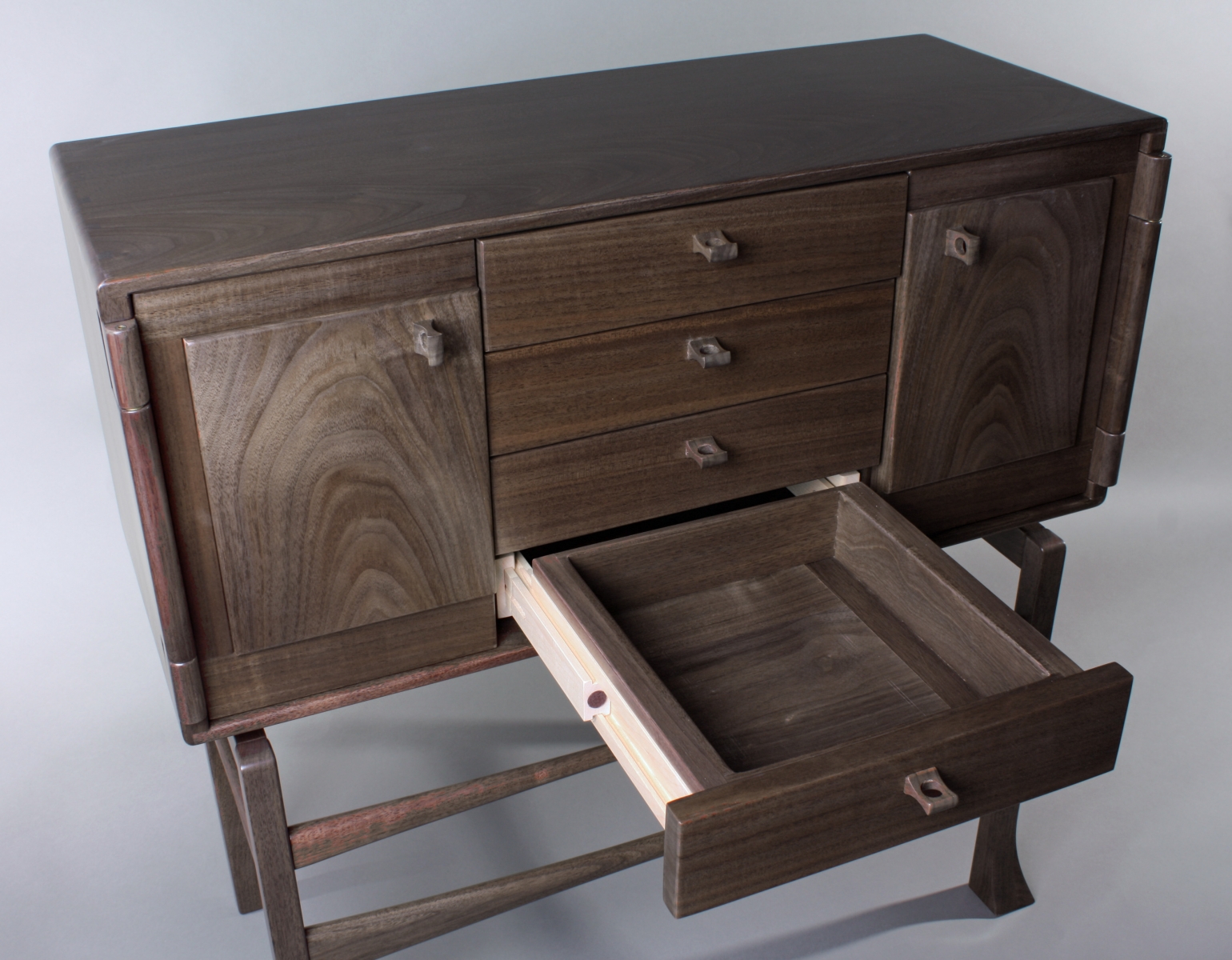 COS IV is my "today" take on that old design. It provides four drawers carried on all-wood full extension drawer slides and two doors. The doors are carried on wood hinges. Behind the doors are adjustable shelves. The cabinet has my usual graduated three panel back.
This cabinet is 30 inches wide by 13 inches deep by 30 inches tall.
I have embraced waterborne finishing methods, decreasing personal and environmental exposure to harmful chemicals and assuring you, my customer that your support of my work will not conflict with your commitment to reducing your environmental footprint.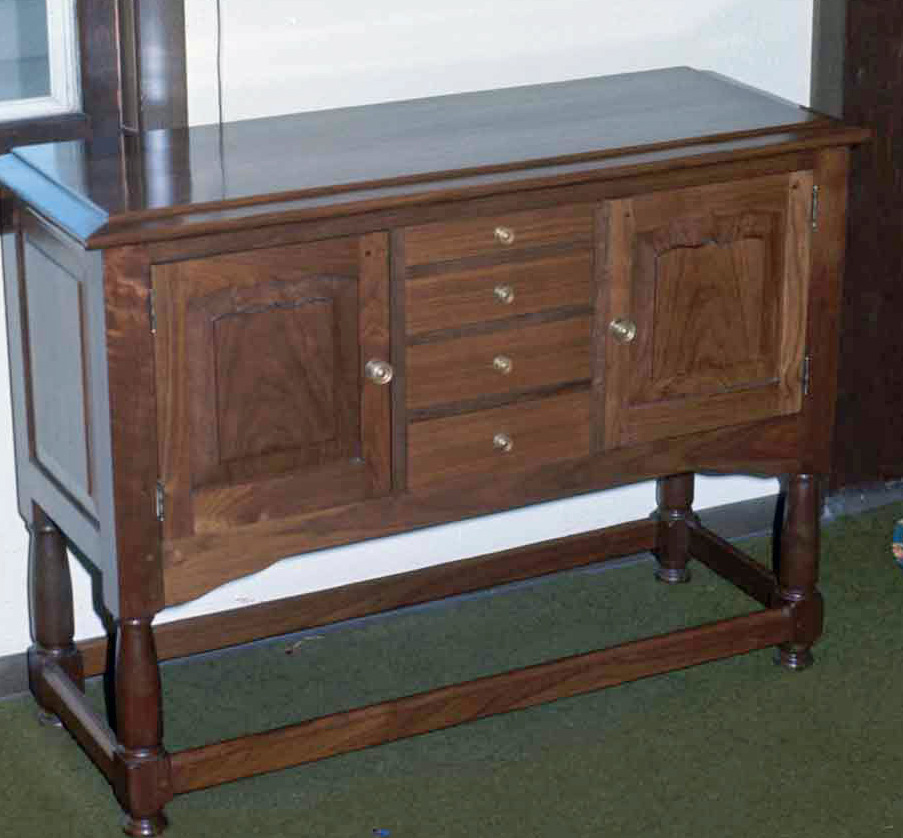 The original cabinet, circa 1977.