Introducing Cabinet on Stand V
Posted November 25, 2015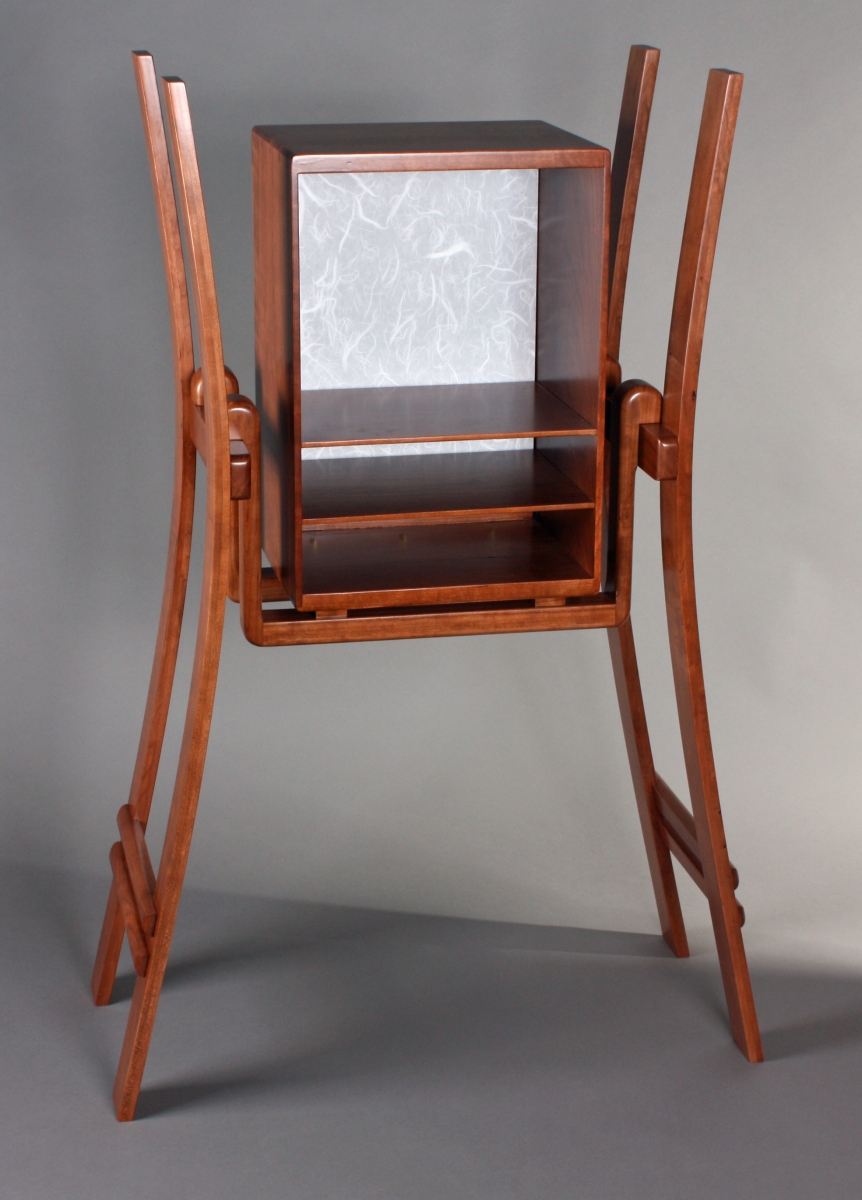 Introducing the fifth in the series of my Cabinet on Stand designs. The inspiration is from an image that appeared in my mind a few months ago. I wanted to float a small cabinet within tall curved legs. It is made from Black Cherry lumber.
I also wanted to incorporate a Shoji panel, which in this design became the rear panel of the small cabinet. I have been fascinated by shoji screens for some time and now have a small bit of "hands on" with so called "rice paper".
The cabinet is 42 inches tall, 27 inches wide and 13 inches deep. It is finished with a waterborne lacquer finish, an environmentally friendly finish.