Musings
Posted June 4, 2015
I usually get my graphite canvas from supergrit.com. But it is available from many other places. Googling will find it. I buy the 8 inch width as my 6x48 platens are just over 6 inches wide. That way I have graphite where ever the belt chooses to track. After insuring the platen is true flat and clean, I spray it and the canvas side with 3M™ Hi-Strength 90 Spray Adhesive. Once tacked I place the two together. I have not had it slip, in use, ever. I also do this on my Rigid oscillating belt/spindle sander. On my 4 x 24 belt sanders I replace the metal flap platen with a piece of graphited canvas. This greatly improves the action of that tool. Additionally I use graphited canvas on all my custom shaped platens.
I originally became aware of the use of graphited canvas on sander platens in the late '70s. Those were on wide-belt sanders, edge sanders, and stroke sanders.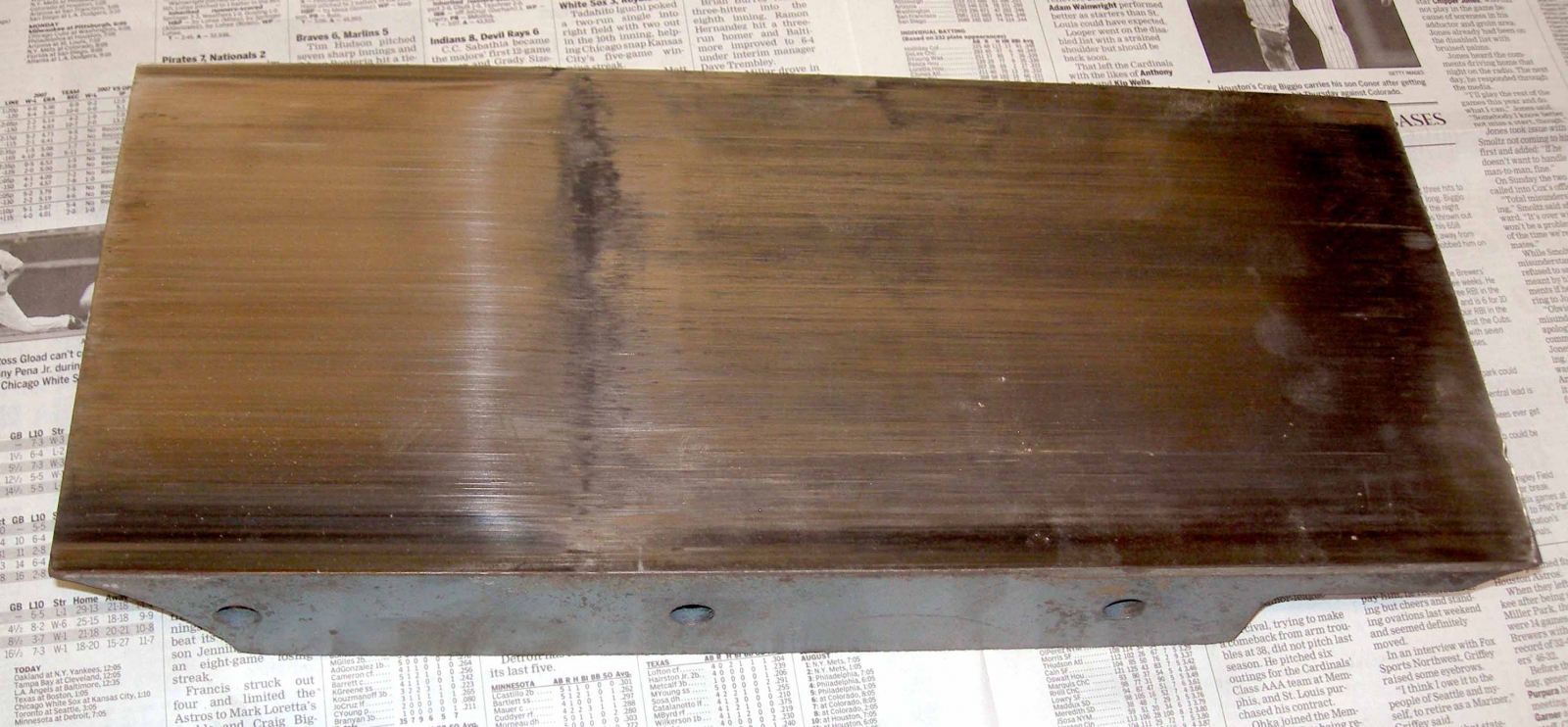 Note: 6x48 cast iron platens can be ground at a machine shop to regain the original true flat. I usually get charged $40 per platen. The steel flavors of these platens cannot be ground as far as I have been told. J-B weld is excellent to fill in shallow dips and sand flat. The graphited canvas is sacrificial and will save the flat platen from damage if replaced when worn. Be aware that working with graphited canvas will contaminate the area with messy and very slippery dust!