Artist Statement
Bruce Erdman Joiner of Fine Furniture
Short Version
My 4D work consists of 3 dimensions to be seen and felt, the 4th dimension, negative space, created by the removal of time and material to create the 3D entity.
Long Version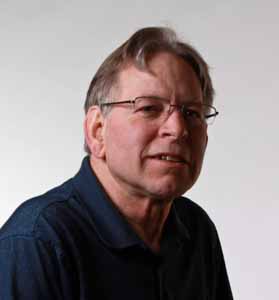 My work in wood began with a functional purpose - furniture for my home and new marriage. It continues to evolve with my growing appreciation for the subtle colors and spectacular figure that make each piece of wood unique. A head board made of two inch thick American Black Walnut was the first object of my attention. The simple, elegant design was intended to convey the intentions of my marriage with clean, curved lines and a solid appearance. As I worked, I was surprised by the purple coloring that added depth and the imperfections that added character and interest. I look at that headboard now and my experienced eyes see the beginner's flaws; however, I also see the excitement that I feel each time I am privileged to create something from wood. I feel good creating a piece that will endure for generations to come.

It is important to me that my creations are the result of my best efforts, with interesting wood and time honored methods. I know I have succeeded when the joints are tight and the surface feels smooth to the touch. An added reward is earned be incorporating some aspect of function into each piece. I have become more appreciative of our world's limited resources and the impact each person has both on our environment and the environment we leave for those who follow us. To that end, I limit myself now to domestic woods and am increasingly committed to reusing and recycling, taking advantage of wood that has already served one purpose and now can be incorporated into a new purpose. I feel additional pride when a thick hard wood that served admirably as a building joist finds new life re-cut and shaped into furniture. I have also embraced waterborne finishing materials and methods, decreasing personal and environmental exposure to harmful chemicals and assuring my customers that their support of my work will not conflict with their commitment to reducing their environmental footprint.

The oval and the tambour play important roles in my designs. My interest in the tambour was prompted by a commission for a traditionally styled roll top or tambour desk. I was intrigued by the complexity of a flexible, moving closure that was mechanically challenging at first and then artistically rewarding as I became more adept at maintaining the figure of the board in the layout of the slats. This experience intersected with my research into Shaker furniture and accessory designs and a successful effort to produce steam bent Shaker oval boxes. The oval shape presented its own challenges as there is no easy way to get the shape just right. It requires patience and practice and sometimes just the feel of the shape to know when success is achieved.
All things happen for a purpose and my seemingly unrelated interests in tambours and ovals became original designs that flowed from the beauty and achievement that was so obvious to me in traditional designs. A tambour combined with the oval shape accomplished a fresh, contemporary appearance that retained the comfort and familiarity of the past. I incorporate the curve of the oval in legs and edges suggesting gentleness and calm.

In the end, I enjoy sharing the pleasure I gain from using the colors and figure pattern of wood to best advantage, occasionally incorporating a secret compartment or an inscription; custom tailoring a design to increase functionality. All aspects of working with wood to create functional art objects are important to me. My tools and equipment are often reclaimed from years of rust and neglect and restored to their original state. The process has become valuable to me and forms the basis for the generations of enjoyment I carefully plan for each of my fine works in wood.