Basketry, the next challange?
Posted February 4, 2014
Last year I became aware of Leon Neihues, a basketmaker from Arkansas. I believe there was mention of his work in the American Craft Magazine. Once I saw this basket of his my soul was stirred.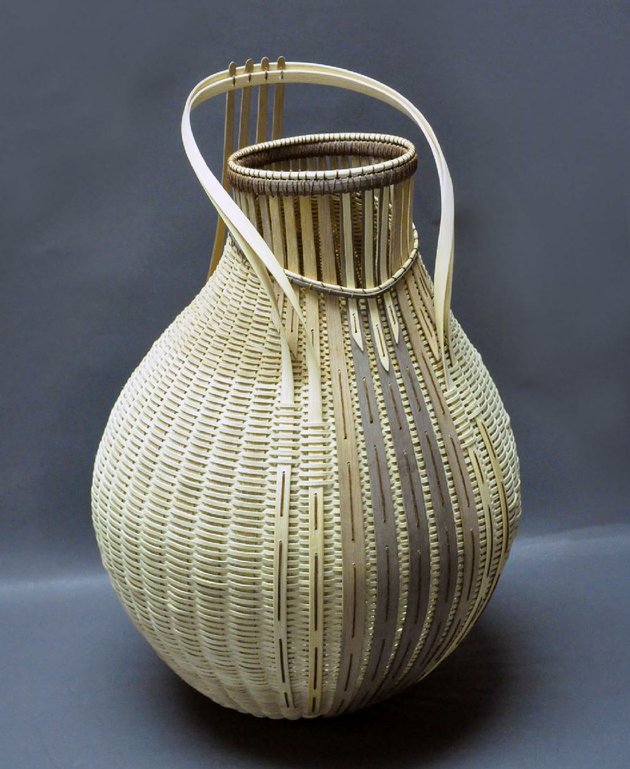 I decided to check into this art form, Basketry, made from hand split White Oak. I did a bunch of internet surfing and bought two books so far. The Basket Book: Over 30 Magnificent Baskets to Make and Enjo by Lyn Siler and Appalachian White Oak Basketmaking: Handing Down Basket by Rachel Nash Law. I have also been in touch with Leon Neihues but he is very busy. I have been unsuccessful in finding a suitable class any where within reason.
During my google travels I learned the the Racine Art Museum has a Neihues basket in their collection. I contacted RAM through their site to see if the basket was on display. They responded with a "no" for a basket on display and a "not anytime in the near future" for a plan to display this basket. So no chance to see one up close.