Blog entry
Posted November 8, 2015
I have been working on some stools for the upcoming show. They are my "Seating II" series. About 18 1/2 inches tall. Two walnut stools are already sold. Here is a picture of the leg assemblies waiting for final sanding before entering the finishing area.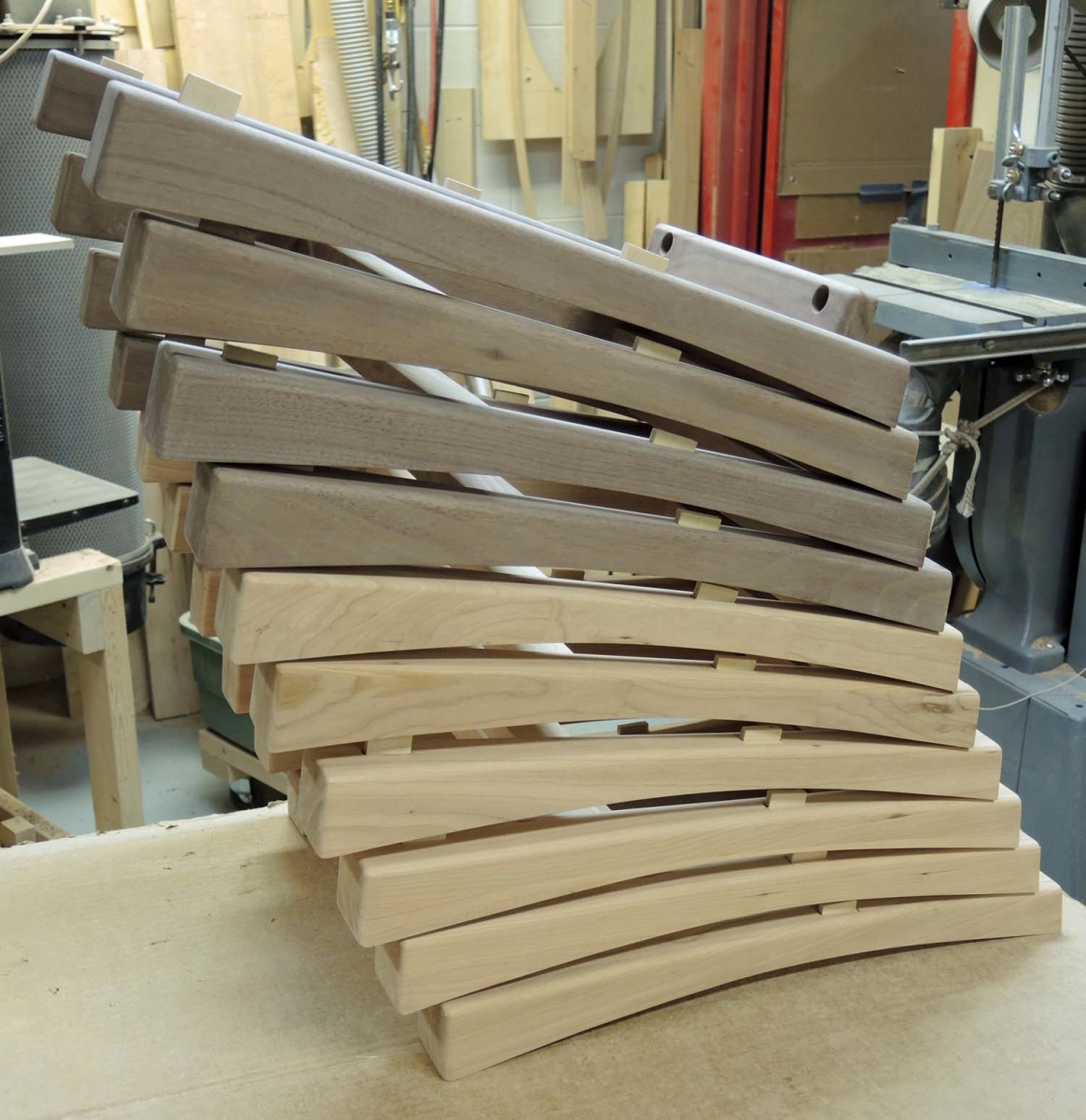 Posted July 13, 2015
XXXI Rolltop Desk-walnut
Posted February 4, 2014
The show is in just a couple weeks and I am getting psyched. A new piece is being completed for the show. It will still be warm from the oven by showtime. Nothing is packed and the business kit is waiting for a refresh specific to this show. I need to get a photo session completed before I can start with the latest sell sheets.