2014 ACC Baltimore sans Moated Chess Table
Posted February 4, 2014
The show is in just a couple weeks and I am getting psyched. A new piece is being completed for the show. It will still be warm from the oven by showtime. Nothing is packed and the business kit is waiting for a refresh specific to this show. I need to get a photo session completed before I can start with the latest sell sheets.

It was a tough decision to make about taking the Moated Chess Table to Baltimore. It was on display there the last time I exhibited in 2012. I needed to make room for the new piece so the "old" piece will not be making the trip. I am kind of relieved as it is difficult to set up and very fragile to transport. But that means there will be no chance of it selling now. With that decision all my inventory will be new at the 2014 Baltimore Craft show.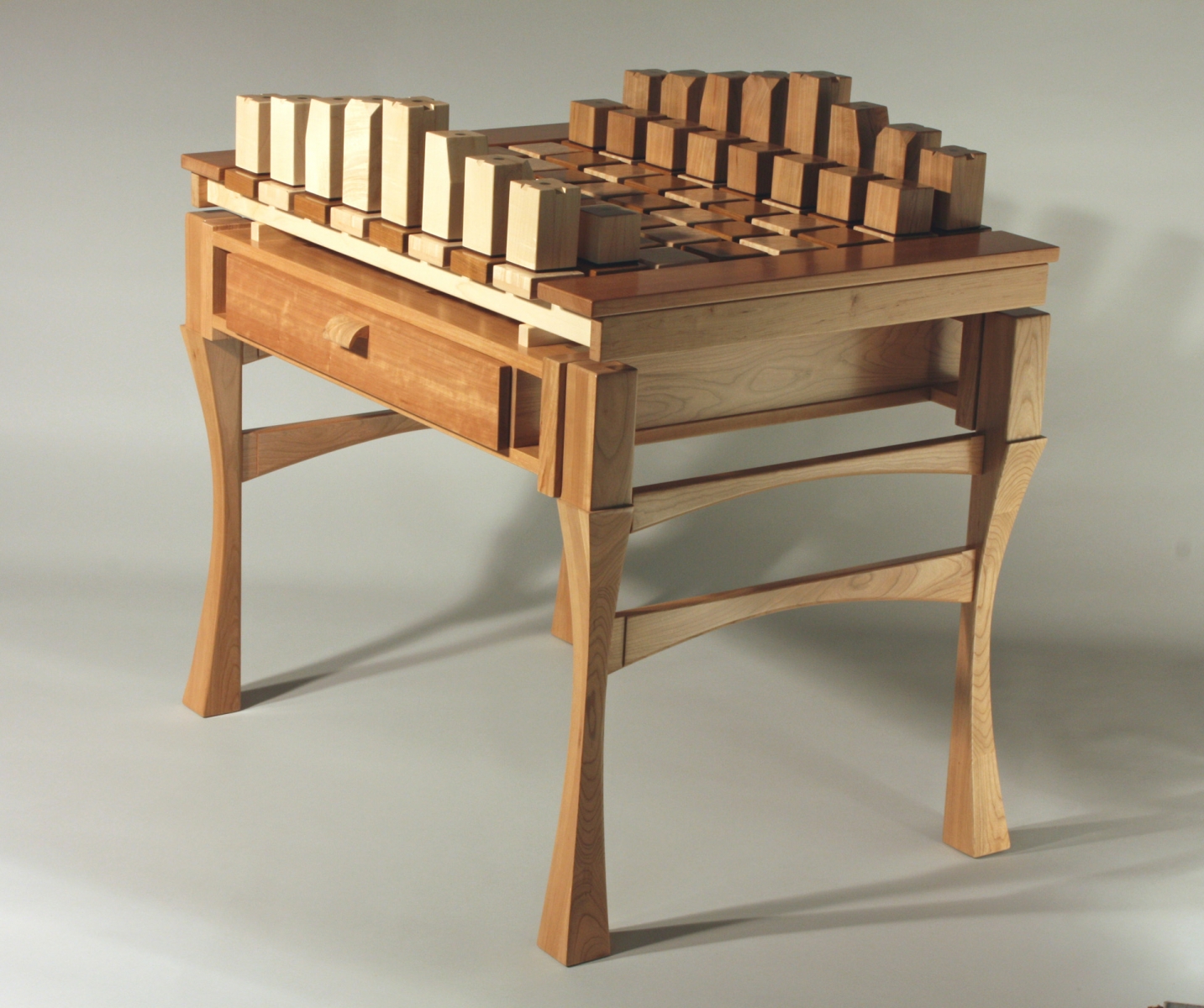 2014-02-05
Years ago at the Baltimore show there used to be a lot of parties and get-togethers during the evenings. I have fond memories of dancing, on table tops! These days those activities are pretty rare. Artists now are mostly older and looking to get off their feet at the end of the day.