Introducing 2015-5, A Custom Cabinet On Stand
Posted March 18, 2015
In mid November I received an email requesting me to make a custom cabinet similar to one I had made recently and to specific dimensions. I put together an estimate that was to include shipping to the Washington DC area. Something new that I wanted to try was to make the stand completely glued up instead of a knock-down design. This would allow for a much nicer looking design without the extra material required to house the knock-down hardware. It would also incur extra shipping considerations.
The design included olive wood drawer fronts. I had this large piece of olive wood that I purchased a couple years ago from Hearne Hardwoods for just such a project. Olive wood is quite expensive and often very checked (cracked). I schmoozed a single length from the plank to have a matching figure pattern across the 30 inch width of drawers. It came out well. The drawer pulls are also made especially for this cabinet.
The walnut lumber I used came from a tree that grew about two hours from where I live. It was sawn and solar kiln dried by a young man getting started in the career of producing lumber from local trees. The cabinet was finished with waterborne lacquer for a durable and great looking finish. Once the finish had cured I began to package it for UPS shipment to its new home.
The stand is the hardest to pack because it is so fragile. I wrap it with roll foam to protect the finish. I then encase the stand in a box made of 1 inch thick insulating panels to give it a good measure of crush protection. I then put that box into a double walled corrugated carton sealed with reinforced paper tape. The last picture is the two boxes that contain the cabinet and its stand, headed off to the UPS depot.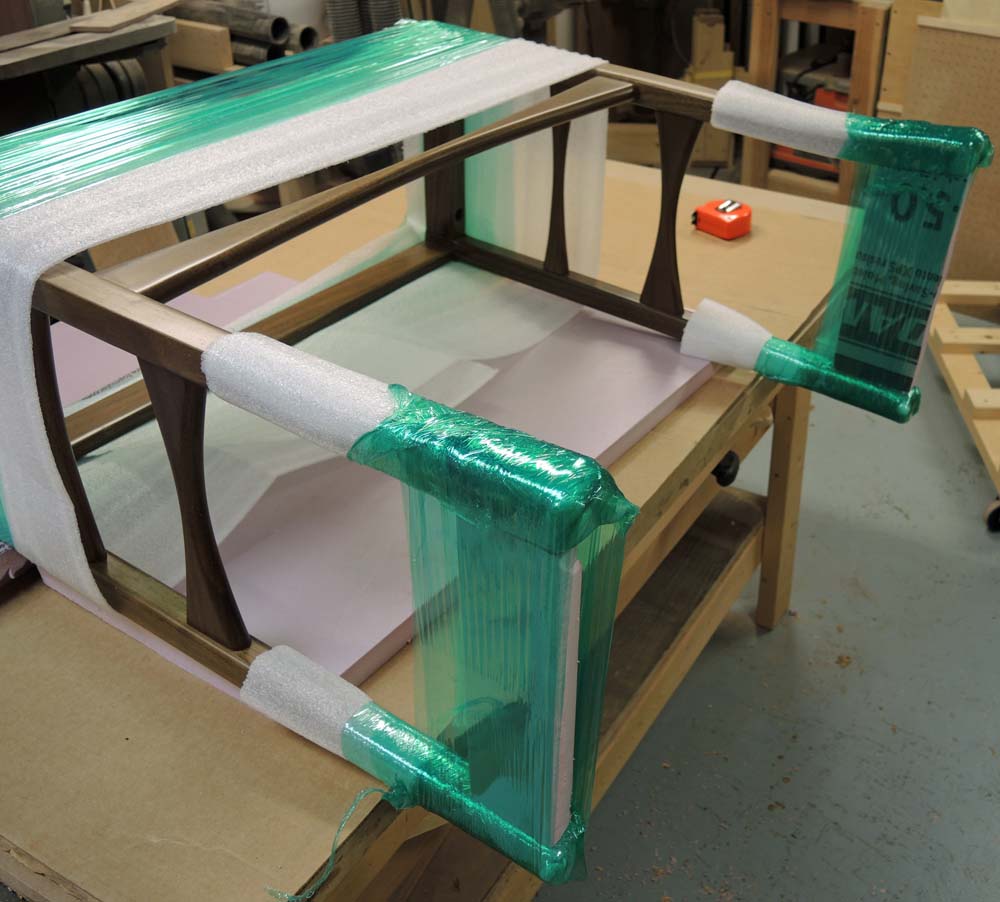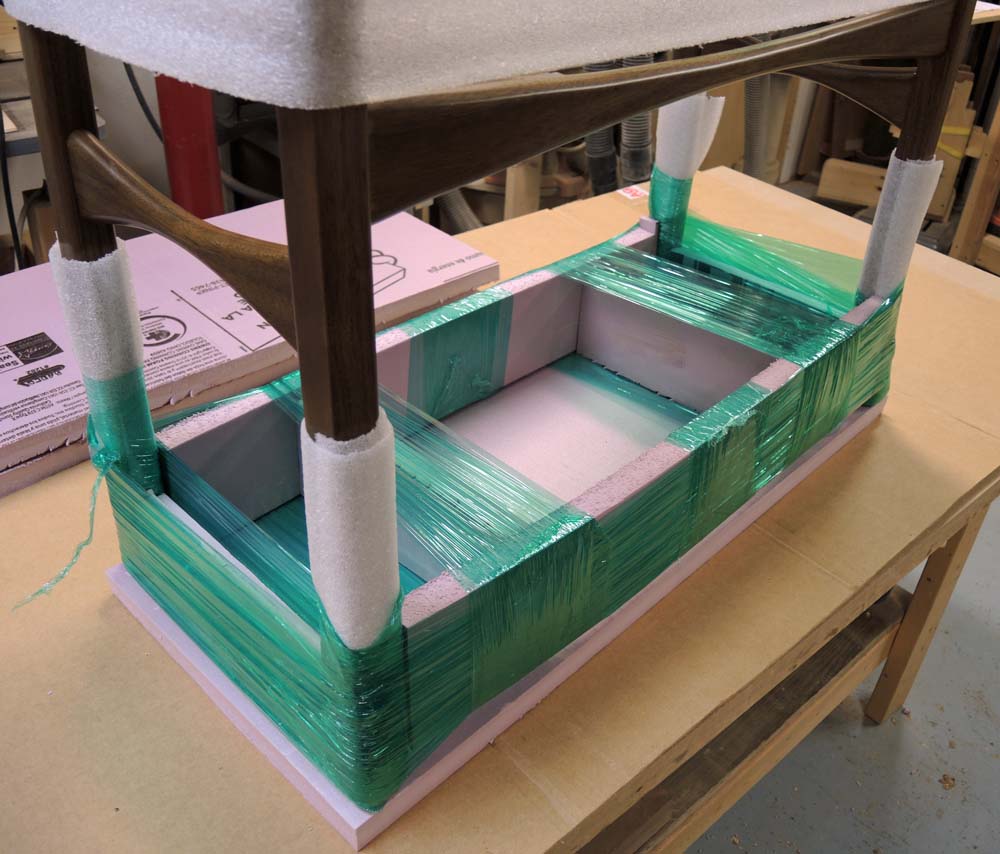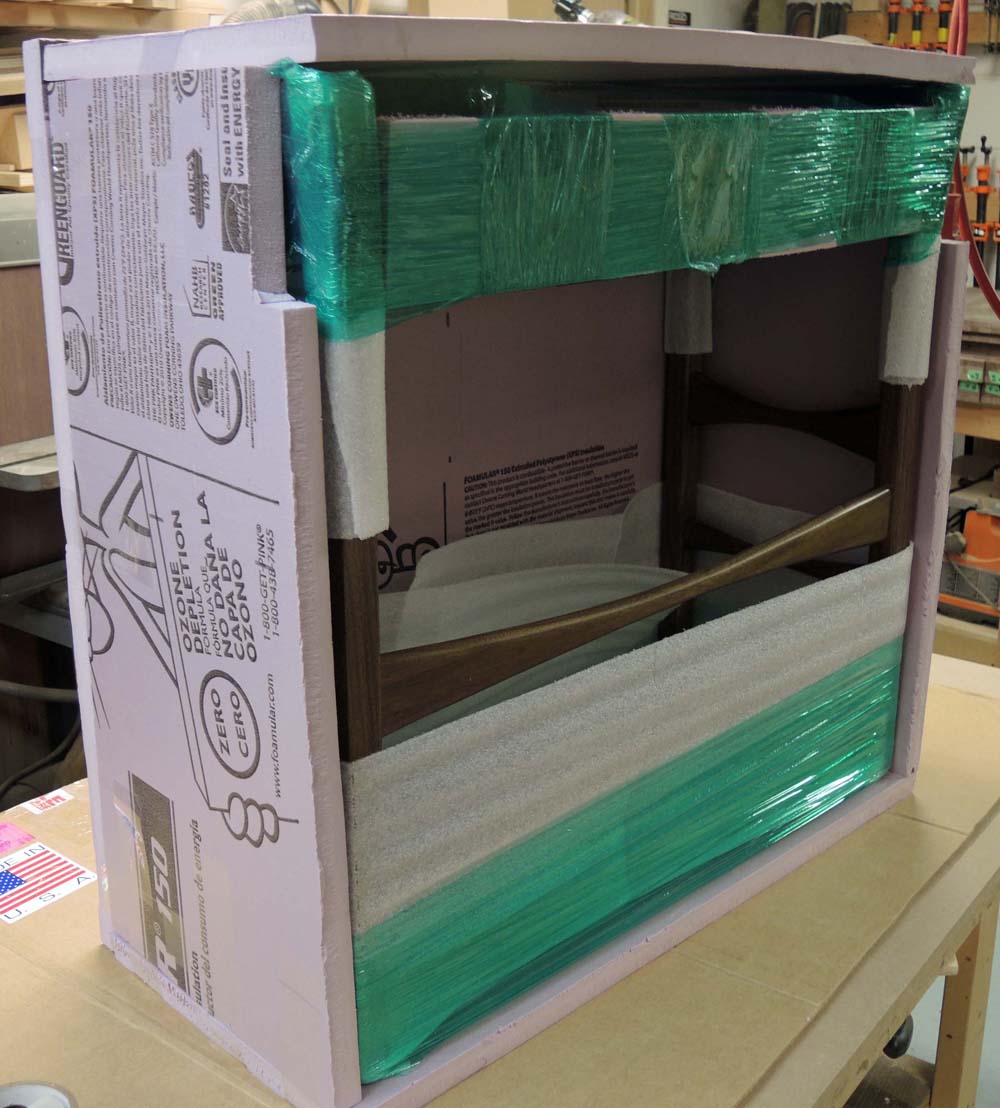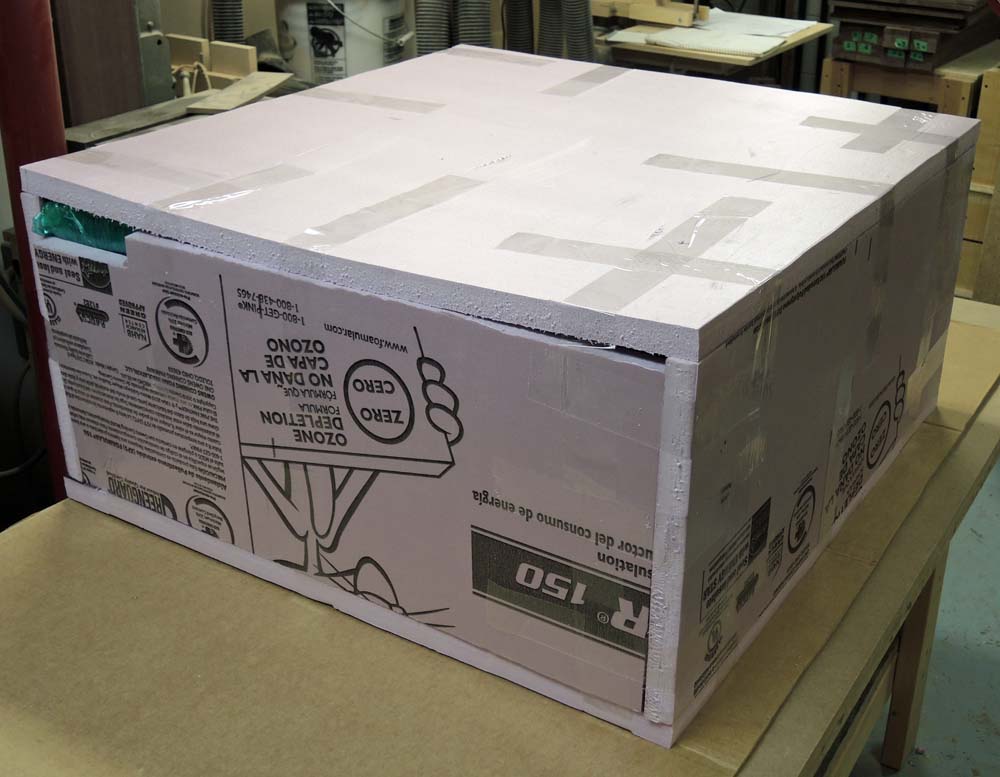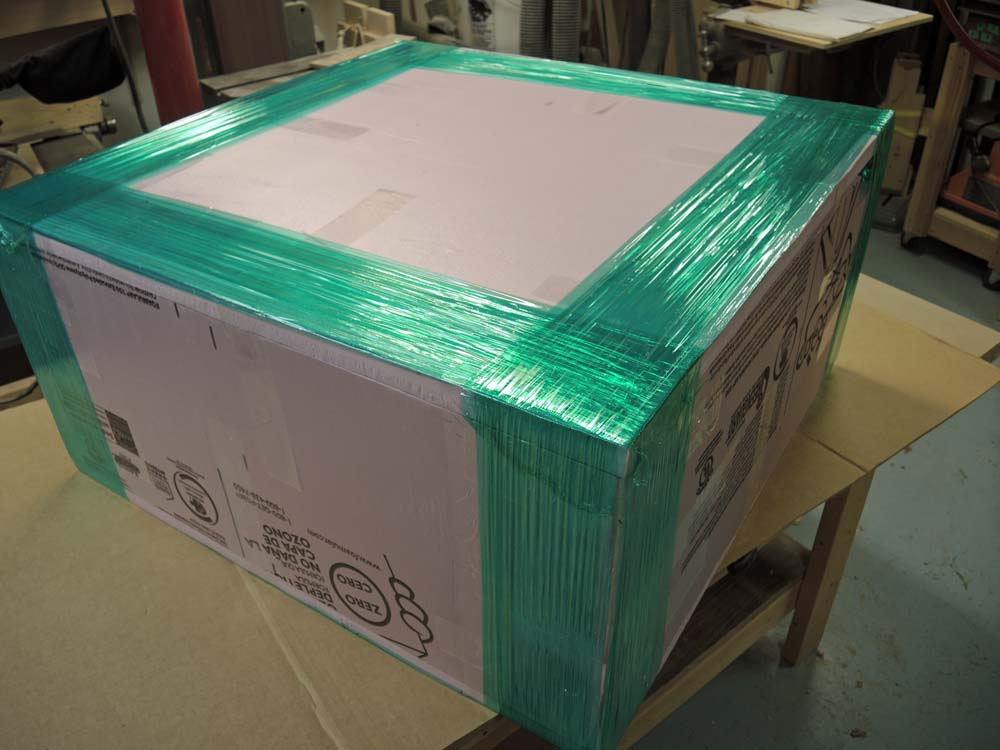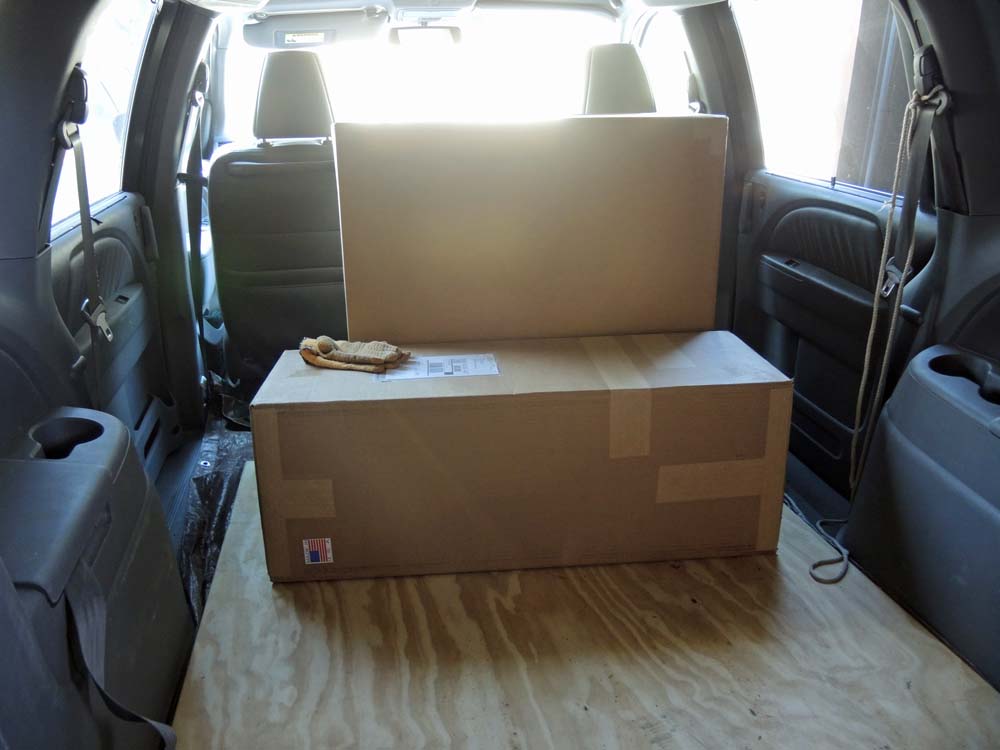 I received this from the new owner of this cabinet, "...the cabinet arrived yesterday, with no damage. It looks wonderful."