HVLP Turbine Gives Up The Ghost
Posted February 24, 2015
I have to ask you, my readers, why do these things happen when they do? I was just starting to finish the custom order I was working on when I heard that awful growling sound of a bearing becoming useless. Next I heard the smoke alarm making a racket so I hung up the spray gun and went out to see what the commotion was.
I run my three stage turbine just outside the finishing room because of the noise it makes. I couldn't afford one of the "quiet" models. I don't know why the smoke alarm activated as I could not see or smell any smoke. The turbine was indeed dead. I quickly sent emails to the distributor who sold me the unit and the company who manufactured it. I asked for a solution to my problem. I was secretly hoping for a speedy reply offering a modest cost solution.
The speedy reply took 48 hours to arrive essentially telling me to buy a new unit. Long before the 48 hours elapsed I decided to start searching for my own solution. I first approached getting a new vacuum motor for the unit. I took the old turbine completely apart to see if I could find a part number.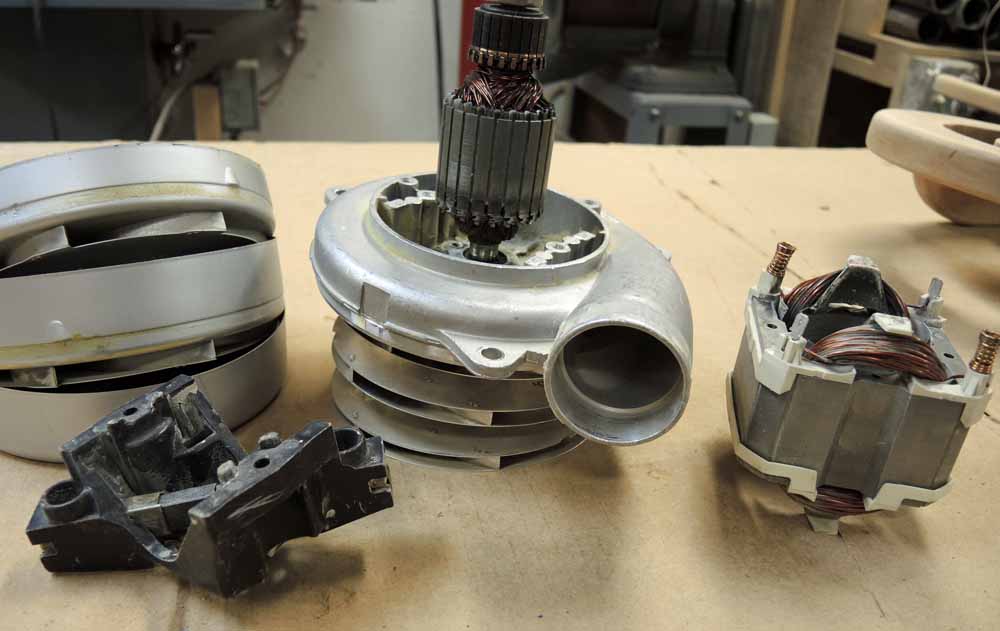 I did find a part number and started a google search. I couldn't find an exact match but sent an email question to a supplier that had promising pictures. So there I was, still no solution and an overdue order waiting to be finished. I began thinking that this turbine failure was a message to just get another but to upgrade to a four stage turbine. I didn't want to buy from the same company again. After a couple hours of research I came across a company that struck me that they were interested in my business. I went ahead and took the plunge for a new turbine. I also decided to try to find a new motor so I would have a backup turbine.
The following day I worked on other things. That evening I continued the search for a new motor. I don't quite recall how but I ended up on ebay and found one that looked exactly like the old motor and had a very reasonable price. I took a chance and bought it.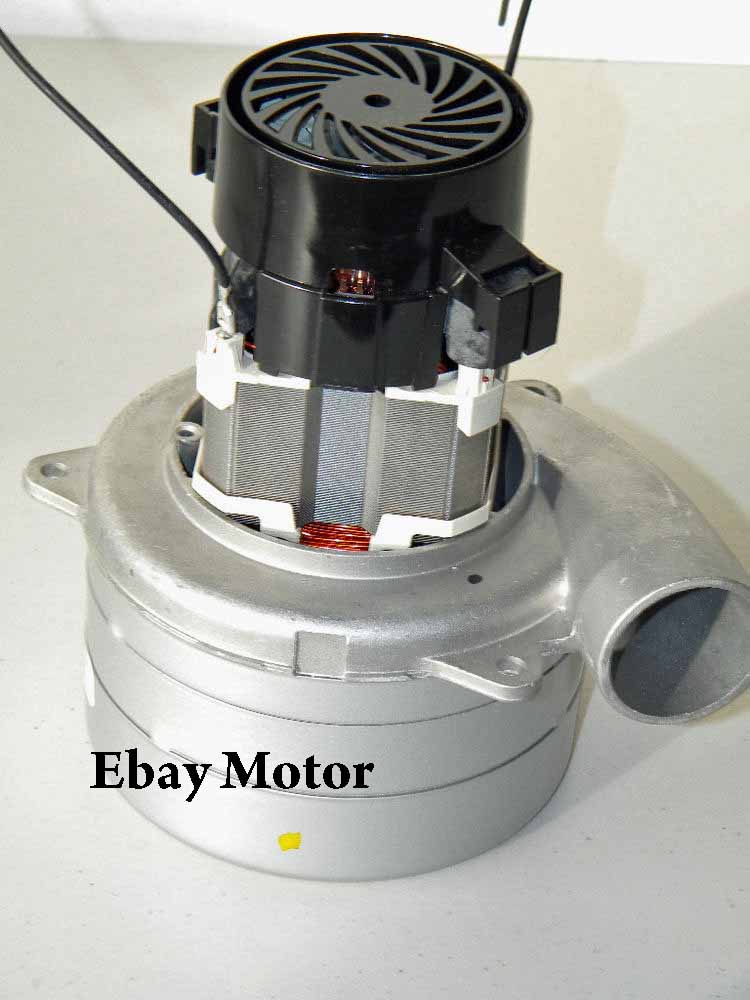 The 48 hour period has ended with an answer from the distributor and manufacturer, buy a new unit or have us put in a new motor for the same price of a new unit. The other supplier answered as well with a wealth of information about these motors and options I could pursue. He was a bit miffed that I bought a new motor before hearing from him and I felt bad that I did it as well. I like to support people who show an interest in having my business. I assured him that if the ebay motor didn't work out I would be in touch with him.
A full week after the death of the old turbine I was back in the finishing business with the new, and remarkedly quiet HVLP turbine. The ebay motor arrived today and was quickly placed into the old turbine case. Fit like a glove. Now I have a backup turbine.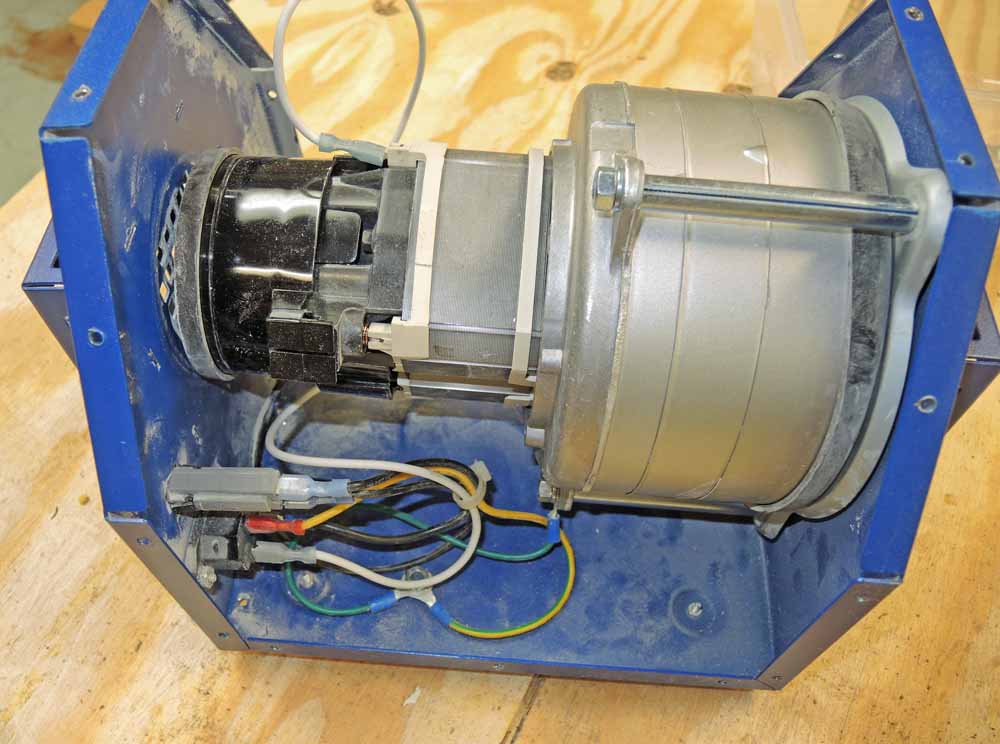 Should you want to try this motor replacement for this model turbine, look for a motor with this number on it.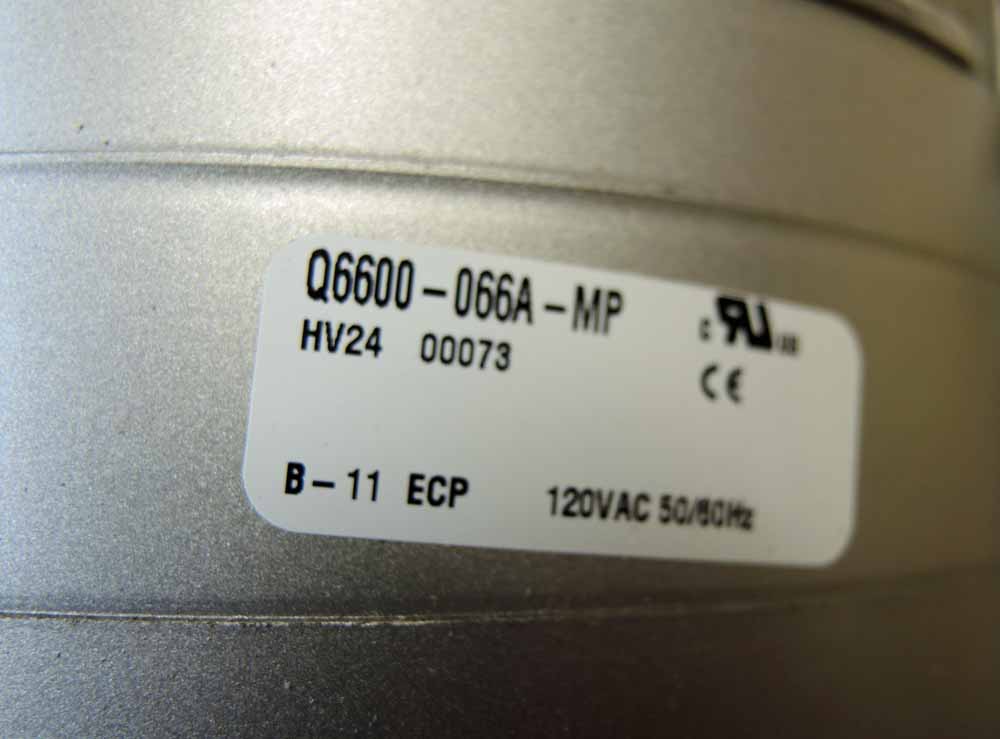 The completed motor replacement.