My First Makita 4x24 Belt Sander
Posted August 28, 2017
For the last nine years I have limited my procurement of 4x24 belt sanders to used ones. They were usually some model of a Porter Cable sander. PC sanders are heavier sanders than the Milwaukee belt sanders I preferred back in the day. Milwaukee stopped making them and I found that used ones are all crapped up so I decided to try a Makita 4x24 sander, brand spanking new. It comes with a very long cord.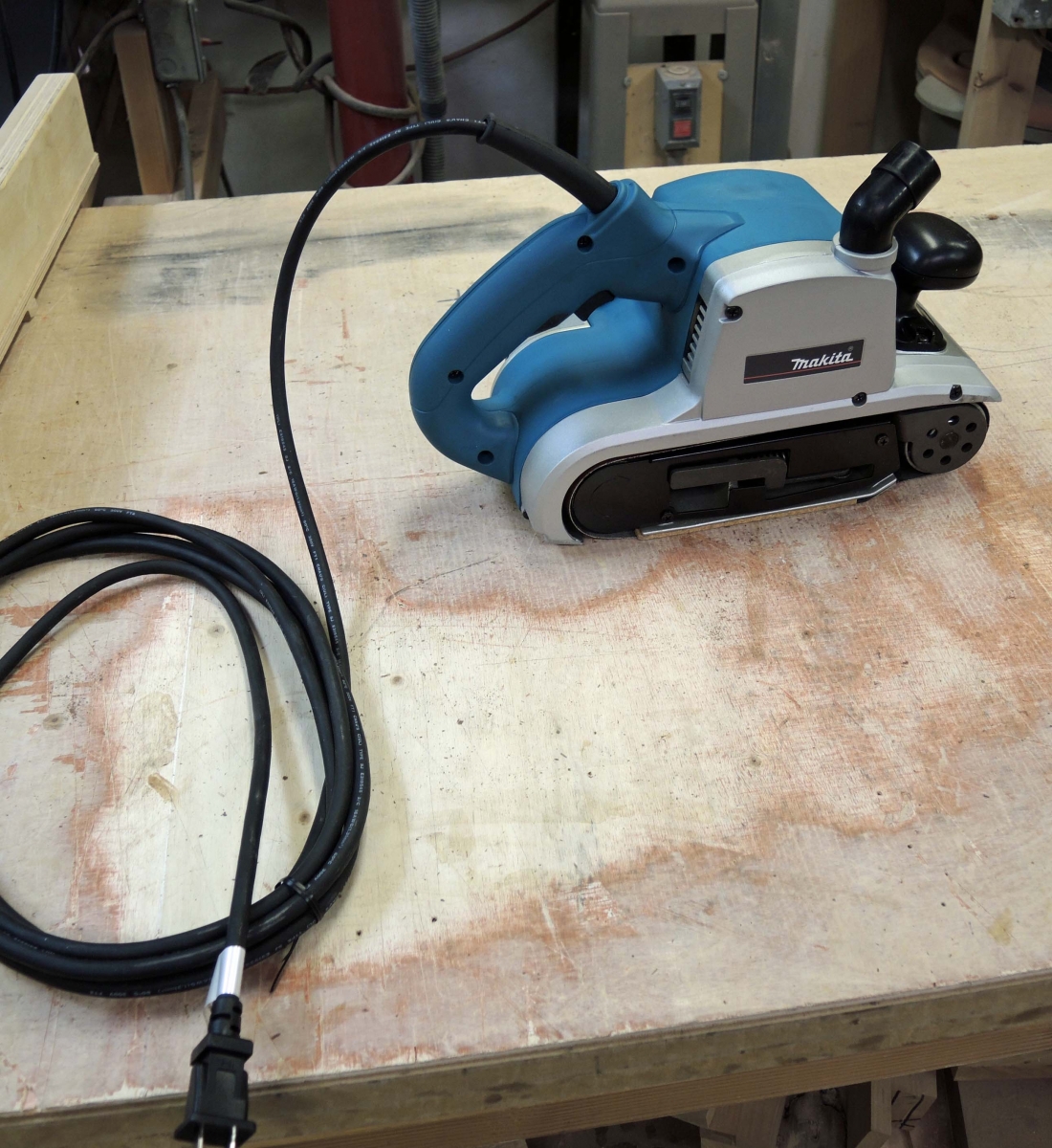 Being a belt sander means I have to replace the metal platen with graphited canvas as to keep the abrasive belt running cooler. I prefer not to run an abrasive belt across metal. Here is how I do it.
First, place sander in a comfortable position to remove the platen.
I then remove the three screws fastening the metal platen to the sander. I see that Makita has attached the cork sub-platen to the metal part, permanently. I will have to find a piece of 1/8" thick cork to put under the graphited canvas.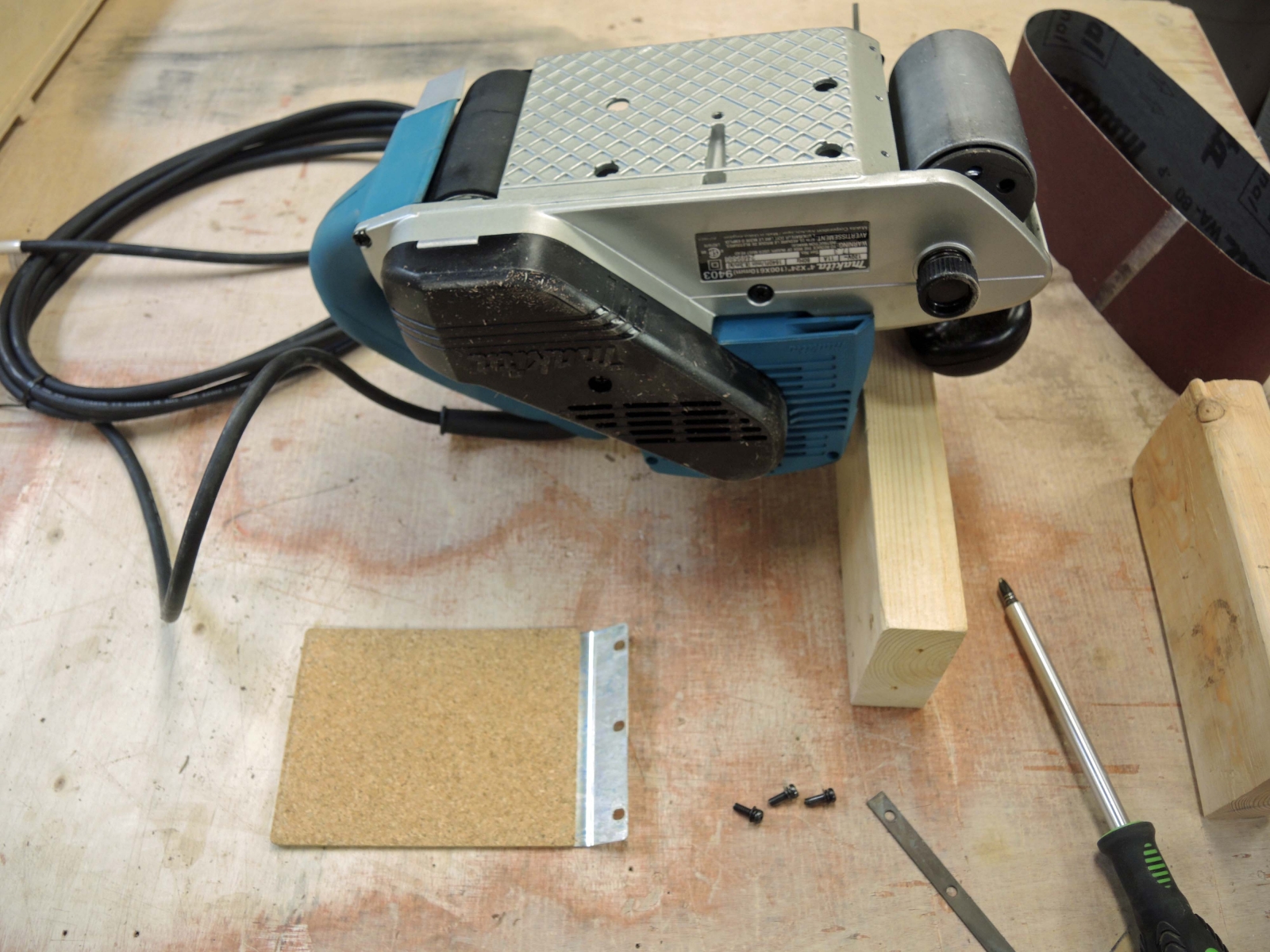 Using the original metal/cork platen as a template I layout and cut a piece of graphited canvas. Don't let any of the graphite kernals fall to the shop floor as they will quickly turn it into a very slippery floor.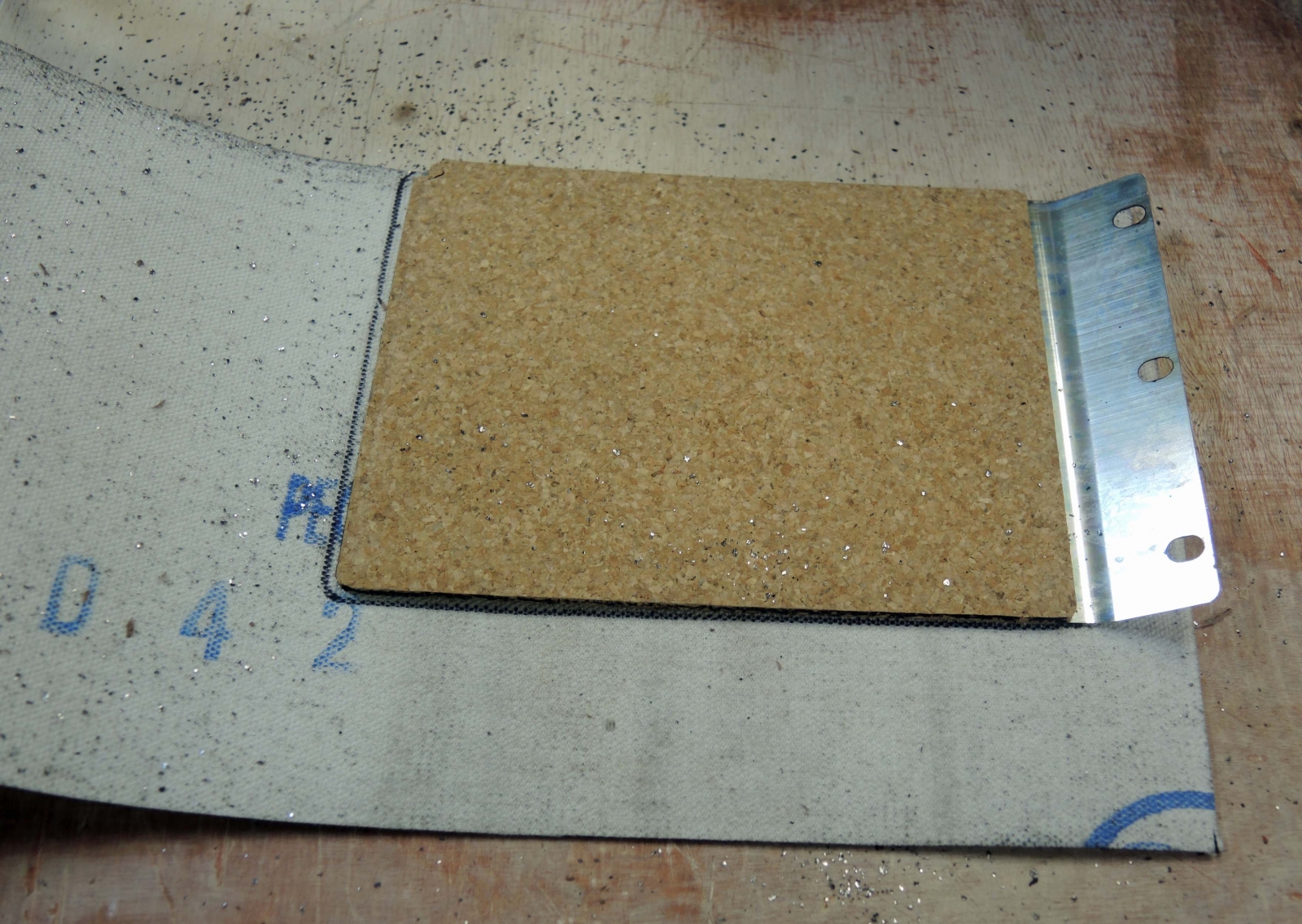 .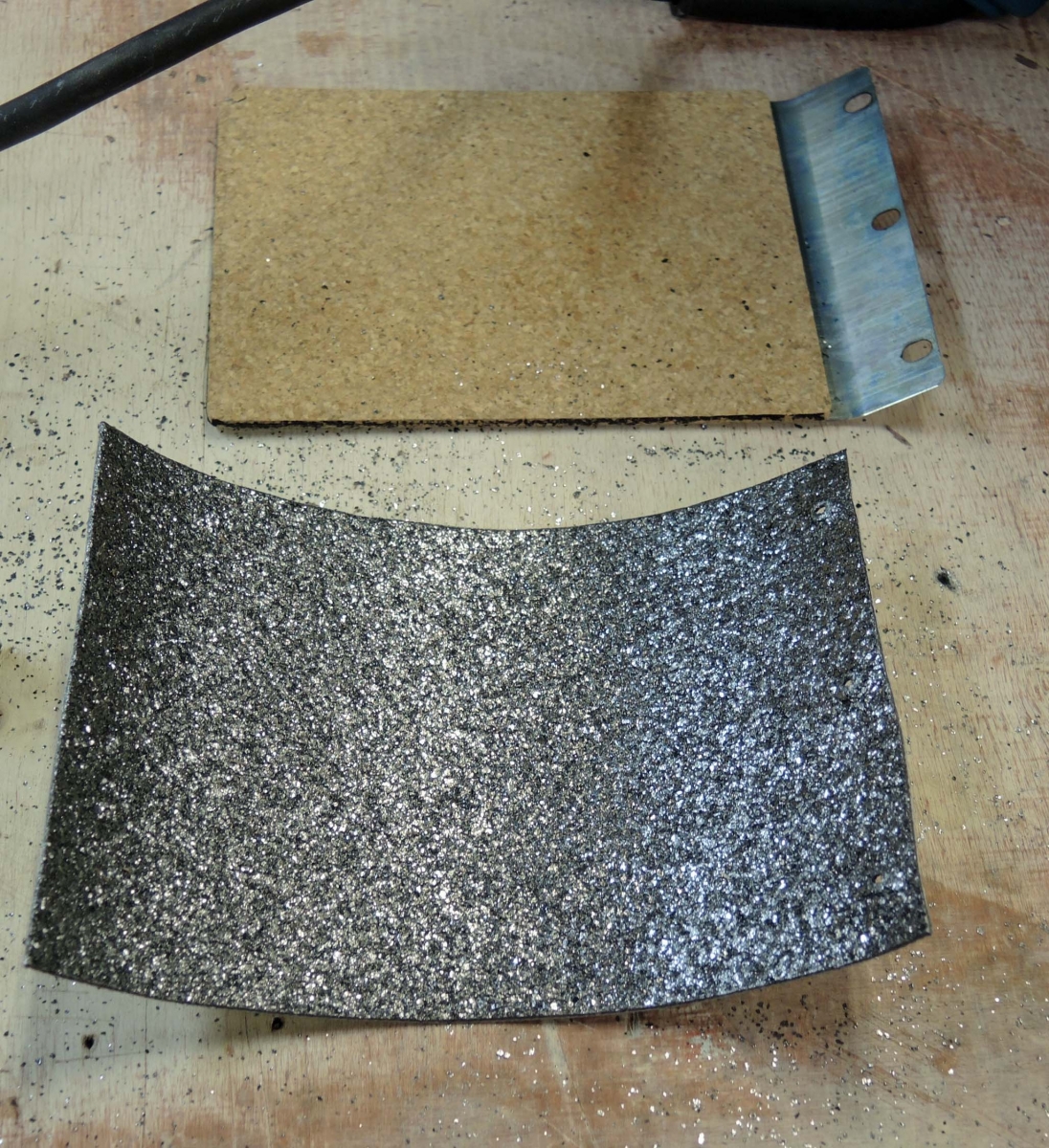 Now to fit the new cork sub-platen to the sander. In this case I used one from a previous sander.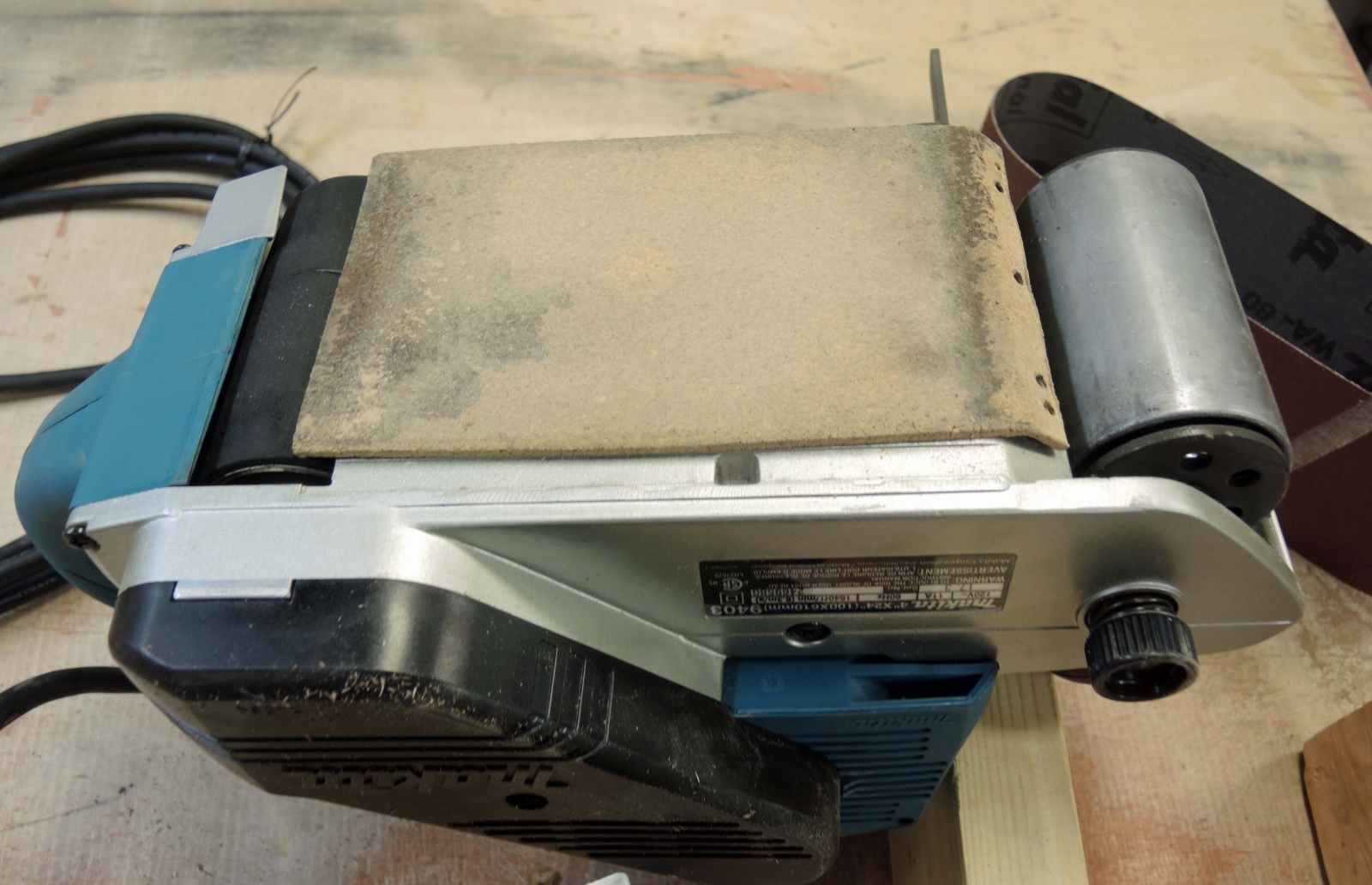 I now attach the graphited canvas oer the cork and screw it all down.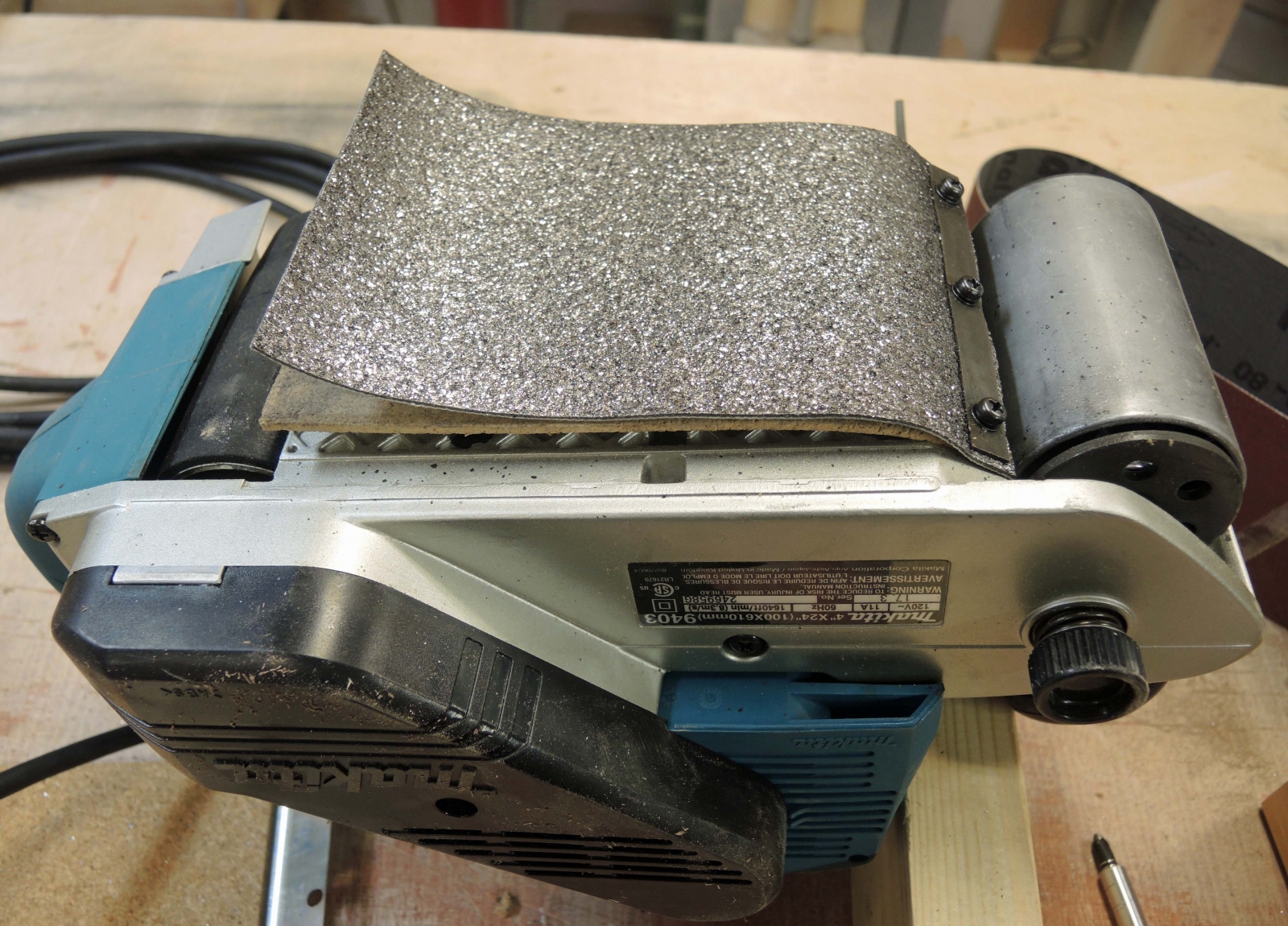 Now I install the abrasive belt. See the nice sandwich of cork and graphited canvas under the abrasive belt? I next tried the sander on a piece of wood. It runs soooo sweet and smooth. I love this sander! I will have to figure out a way to add one more to my shop.