Obtaining the perfect tree.
Posted February 6, 2014
2014/02/06
Today I learned that I can get a permit to cut some small White Oak trees in the Kettle Moraine State Forest—Southern Unit. According to my research the best time to cut is in the spring. Unfortunately, here in Wisconsin, the oak wilt disease is a huge problem. To help control its spread, no cutting of any oak tree is allowed from April through July. Now that is a catch 22.
The specification for the right tree is as follows: a young white
oak tree with a 6"-8" diameter at its base, tall and straight, with healthy growth rings (10-18 per inch), knot-free to six feet or so.
One of my Craig's List posts for such a tree offered me this White Oak log.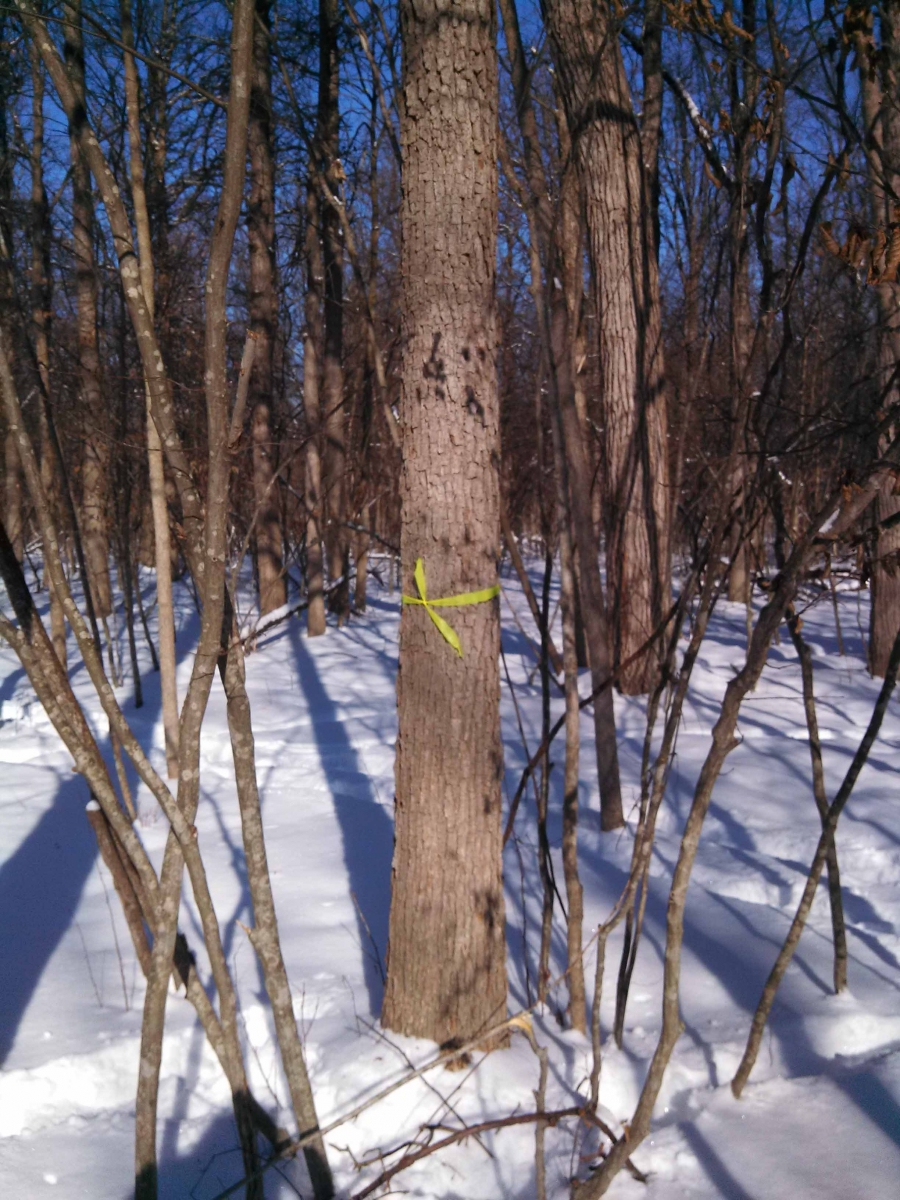 It is clear for ten feet, 11 inches at the base, and 7 inches at the top end. A bit larger than the spec but it appears to be a great starting point. I am torn, should I jump for this and have plenty of material to start with, or wait till summer and walk the woods? The price of $75 makes me second think the deal. I'm not sure it is worth it to me at this time.