Practically Free
Posted April 16, 2015
As time marches on, certain items I designed and made have remained unsold. These are all made by my hand alone and of the finest materials. They are ideas that interested me and presented a particular challange at the time. They have been shown around the country at the finest shows receiving accolades and compliments. And yet they remain in my storage area.
The following items are included in this offer. Shipping is the responsibility of the buyer. This is a great opportunity for someone with a desire to aquire fine craft but short of resources at the moment.
Have a look and feel free to ask questions. I am hopeful that this gesture, on my part, will find new homes for these pieces.
Only one item left.
---
3 Panel Wall Piece $250 $25
Butternut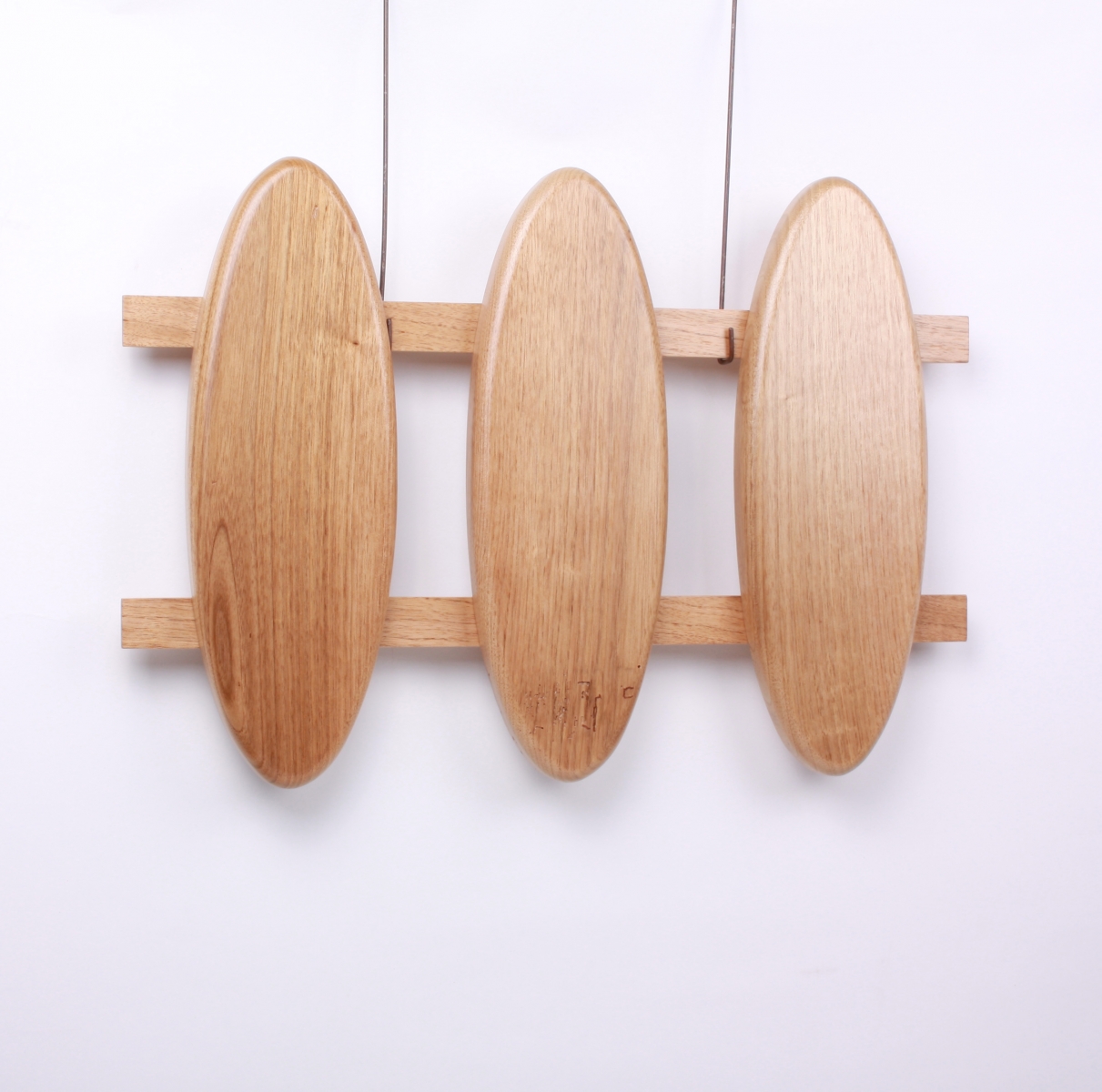 Three Butternut ovals to grace a special place in your home. 18" tall by about 22" wide. It may be hung on two small nails.
I have three of these.