Birdseye Maple
Posted April 30, 2014
The phone had a message at lunch. My order of Birdseye Maple had arrived at the terminal. So I finished lunch and headed over. At the terminal I checked in and was admitted to the yard. Drive around to the ramp they said but no one was around. So I went up the ramp into the terminal and still saw no one. Up some stairs was an officy-looking place with windows. Up I went and entered the office. I don't think they were expecting me as they queried whether I had been checked in. They took my paperwork, checked their computers and I was in. A young man appeared and went to get my pallet of lumber. I went out and prepared my van for loading. A few minutes the forklift appeared on the ramp with my lumber.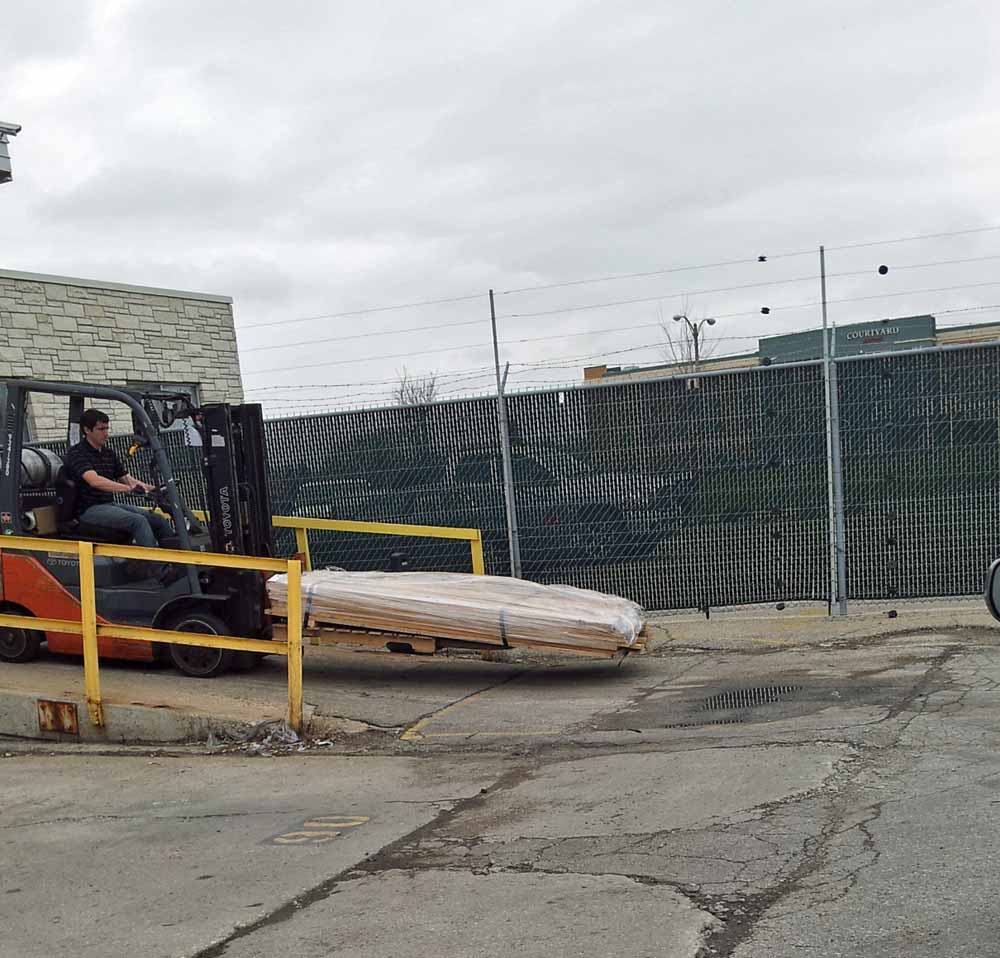 The bundle was placed on the ground behind the van for easy loading. It had been palletized for an end lift and well covered with plastic and strapped with heavy banding.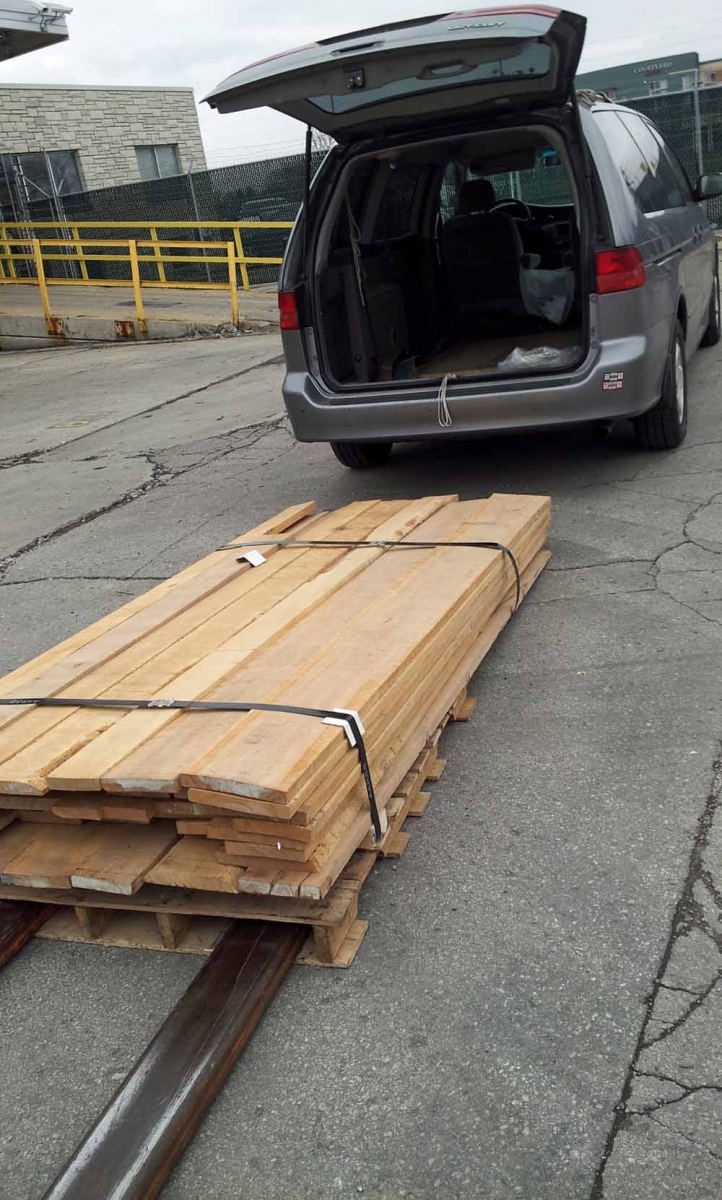 .
The forklift driver helped load the boards, one at a time, into the van. The loading went quickly and I was on my way. Back at the shop it was time to unload. Birdseye Maple is heavy.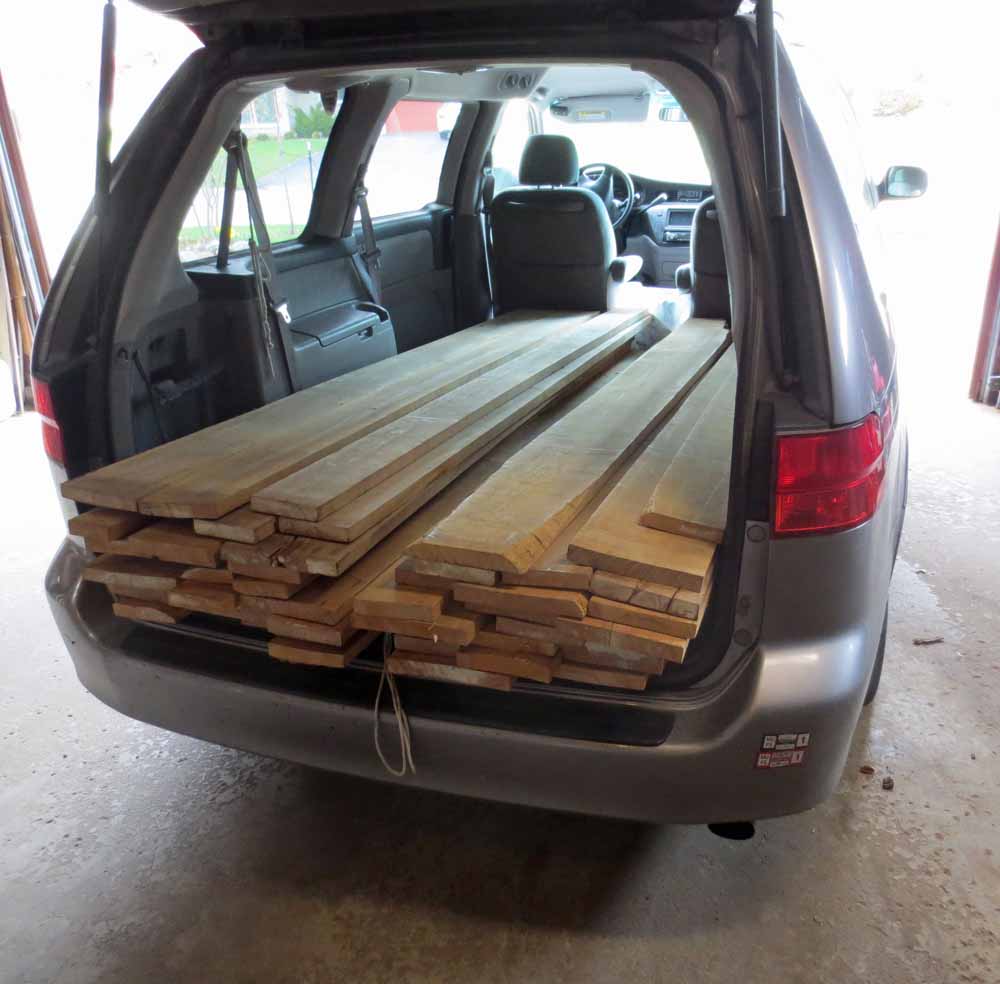 It took me an hour to get all this into the shop.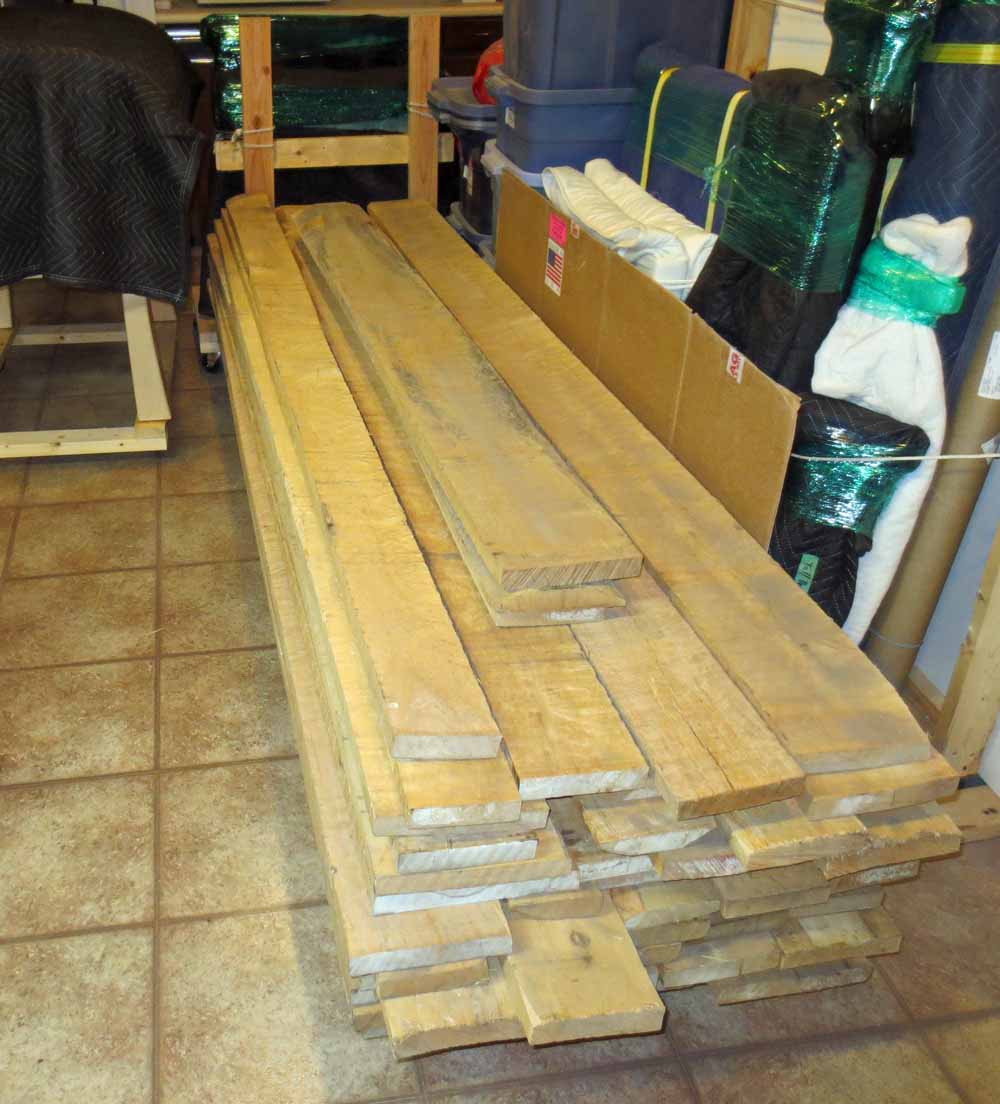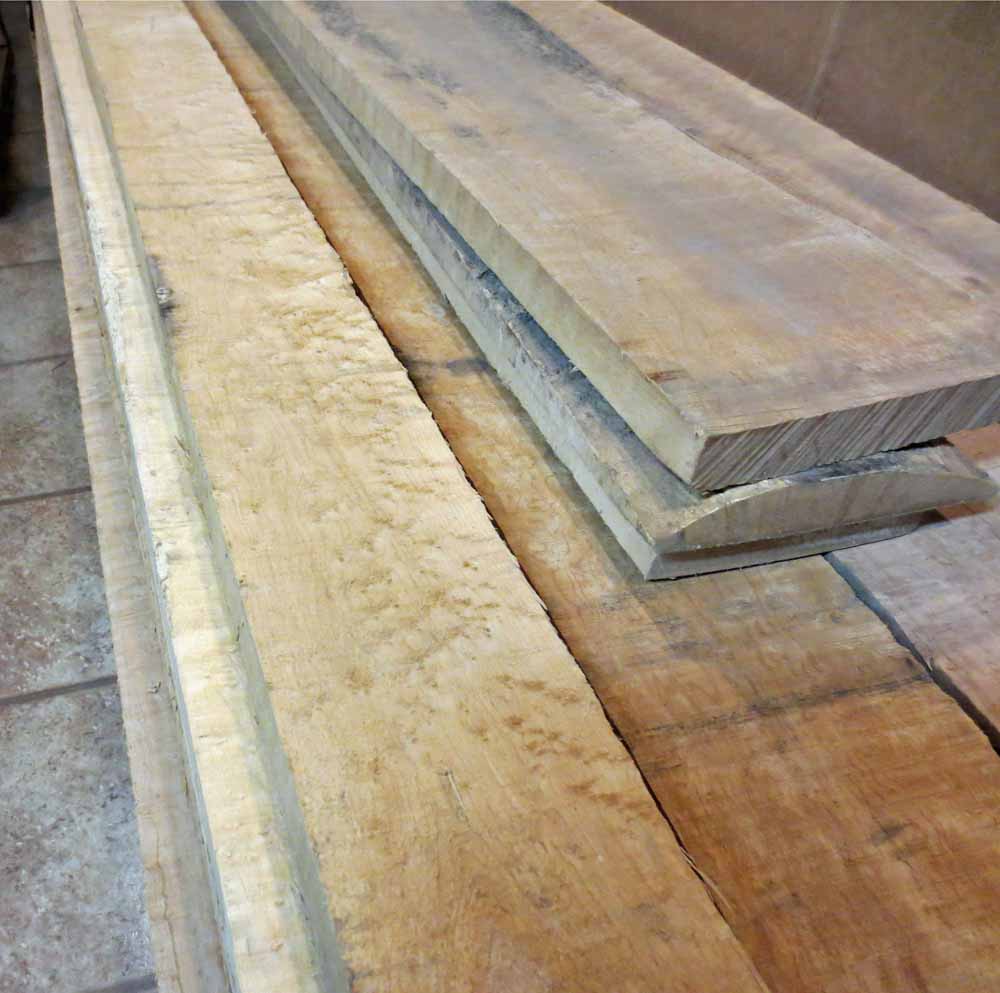 And of course the neighbors kitty, Vader, stopped by to assist.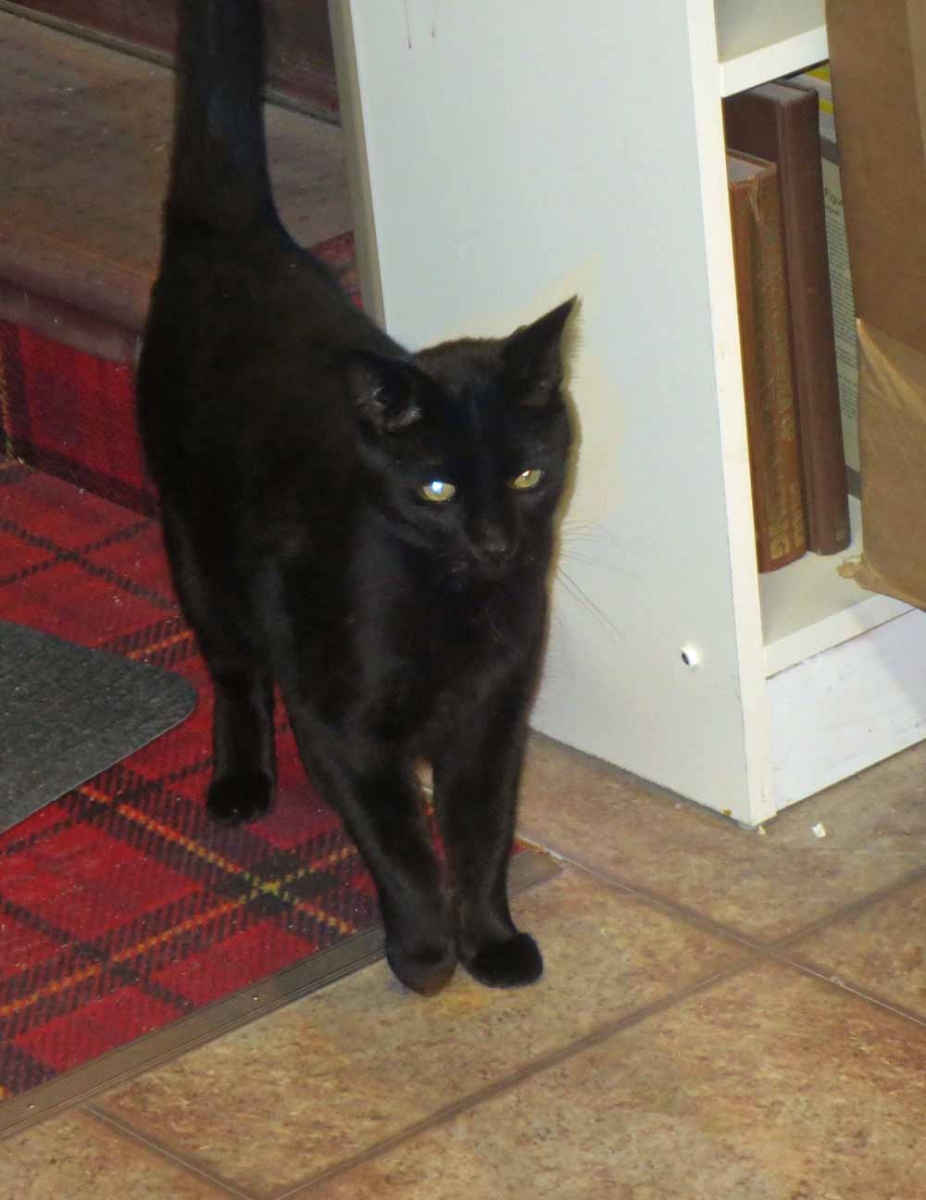 Originally I was going to drive 6 hours north to purchase this lumber in person. I crunched some numbers and found that I could have it shipped to the terminal a few miles from the shop for less than the cost of gas to drive up. Maybe next time.